Hiring a REALTOR® can be a crucial step in any real estate transaction.
But how do you know if you're choosing the right one? Easy! Set up an interview to gauge their expertise and experience.
Knowing what questions to ask a Realtor will ensure they are the right fit for you. It will also help you make an informed choice and find the perfect partner for your real estate journey.
Let's explore some essential questions you should ask a Realtor before hiring them—whether you're a buyer or seller.
Key Questions to Ask When Selling Your Property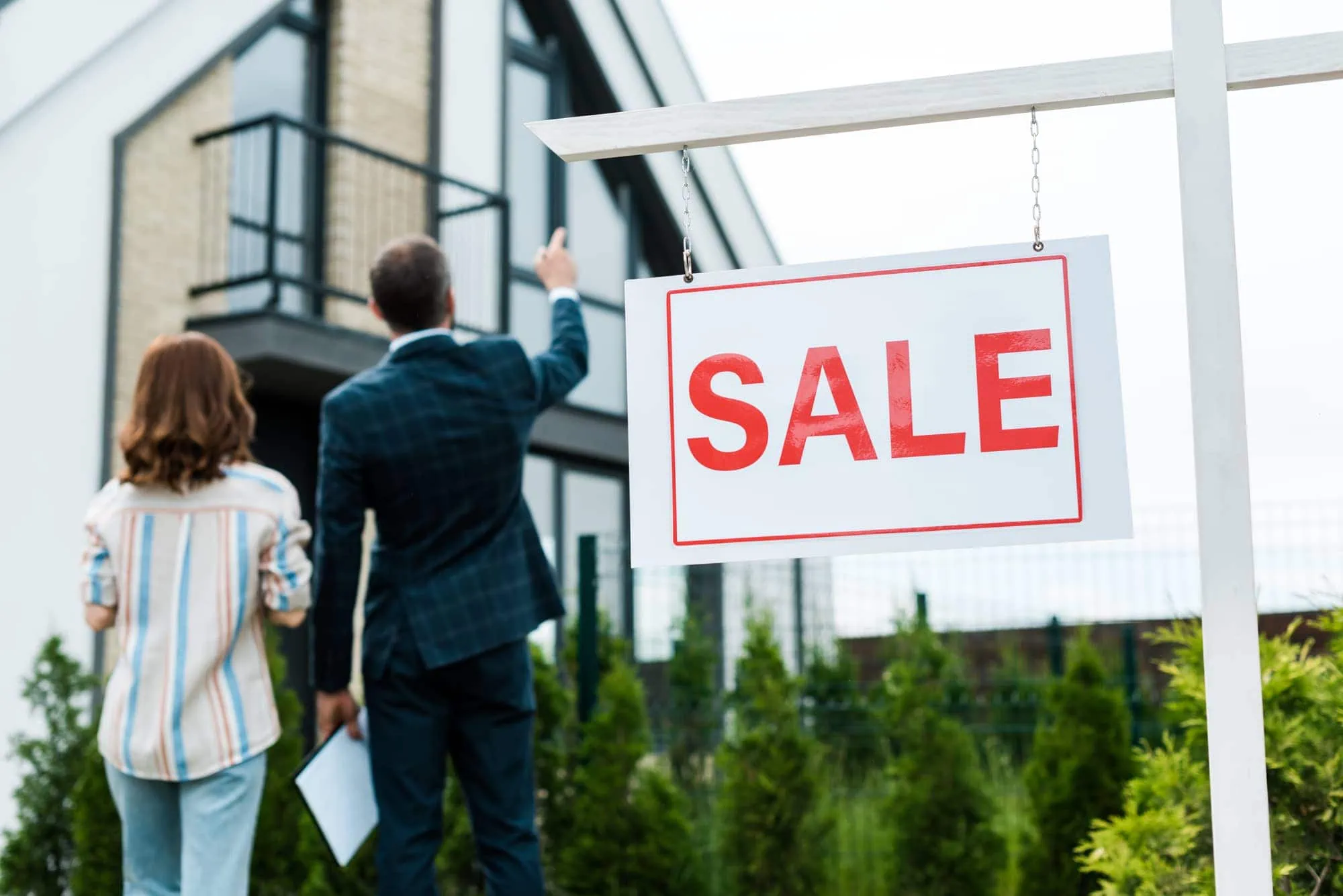 Selling a property is a significant financial transaction. So, it's crucial to find a Realtor who is knowledgeable, trustworthy, and has your best interests at heart.
Here are some key questions to ask a Realtor when selling your property:
1. What Is Your Experience in Selling Homes in This Area?
This question can give you valuable insights into an agent's knowledge of the local market.
An experienced agent will have a deep understanding of the area's property values, neighbourhood trends, and buyer preferences.
This in-depth knowledge can be invaluable when setting the right price for your property and positioning it effectively to attract potential buyers.
To better gauge an agent's experience, ask for references or testimonials from their previous clients. You may also check their online reviews for this.
Speaking with these people can provide valuable insights into their experience working with the agent. It will also show whether they would recommend the Realtor's services.
2. What Marketing Strategies Will You Use To Sell My Home?
An effective marketing plan can significantly impact the speed and success of your home sale.
A reputable Realtor will have a variety of marketing techniques at their disposal to ensure maximum exposure for your property.
Here are some important marketing materials and strategies that your agent should consider:
Online listing service
Professional photography and virtual tours
Social media marketing
Print advertising
Networking and referrals
Targeted marketing
Open houses and showings
3. What Is Your Commission Rate, and What Services Are Included?
It's usually the seller who pays for the Realtor commission fees of both the buyer's and seller's agents.
That's why it's crucial to have a clear understanding of the real estate agent commission rate upfront. This is to avoid any surprises later on.
Also, ask about the services included in the Realtor fees and if there are additional fees for extra services.
This information can ensure you are getting the best value for your money. It also allows you to hire an agent who provides the necessary services to sell your property effectively.
4. How Will You Determine the Listing Price for My Home?
Pricing your home correctly is crucial to attracting potential buyers and maximizing your selling price. Here are some important factors to consider:
Comparative market analysis (CMA)
Local market conditions
Property features and upgrades
Home Appraisal
It's important to remember that setting the right listing price is a delicate balance. Pricing too high may deter potential buyers, while pricing too low could result in leaving money on the table.
A skilled real estate agent will use their expertise and market knowledge to help you determine the optimal listing price for your home.
5. What Is the Expected Timeframe for Selling My Home?
The expected timeframe for selling a home can vary depending on various factors. These include the location, current market conditions, property conditions, and housing demand in your area.
An experienced Realtor should have a good understanding of the average time it takes to sell homes in your area. They should also provide you with an estimate based on their knowledge and expertise.
6. What Is Your Plan for Open Houses and Showings?
Open houses and showings are essential components of the selling process. They allow qualified buyers to physically experience your property firsthand.
By asking about this, you can ensure your property receives the exposure and attention it deserves in the market.
A well-planned and executed strategy will help attract interested buyers and ultimately lead to a successful rate.
7. How Will You Handle Negotiations With Potential Buyers?
Negotiations play a crucial role in the selling process. They can determine the final sale price and conditions of the sale.
This is where a skilled real estate agent can truly make a difference and help you get the best deal possible. Before hiring a potential Realtor, it's important to ask them how they will handle negotiations.
Ask about their average sale-to-list price ratio. This indicates how well they can price homes accurately. A high ratio suggests that the Realtor is skilled at negotiating and getting the best sales price for their clients.
With this, you can get a sense of the Realtor's track record and ability to navigate complex negotiations.
8. How Often Will You Communicate With Me Throughout the Selling Process?
Effective communication is essential for a successful and stress-free selling experience.
Ideally, your real estate agent should provide regular updates on the status of your listing. These include the number of showings, feedback from potential buyers, and any offers received.
They should also be proactive in reaching out to you with any important updates. The same goes for changes in the real estate market that may impact your selling strategy.
By asking this question, you can set expectations and establish a communication plan that works for you and your Realtor.
9. Do You Have a Team, or Will You Be Handling the Sale Alone?
This can give you a better understanding of the level of support and resources that will be available to you throughout the selling process.
Having a real estate team can lead to a more efficient and effective selling process. This is because, in real estate brokerages, multiple individuals are working on your behalf. It also means a wider network reach that can enhance the marketability of your property.
But working alone doesn't necessarily mean Realtors won't be able to provide a high level of service.
Single agents may well be able to offer personalized attention and a more hands-on approach. This is because they will be solely focused on your property throughout the process.
10. What Happens if My Home Doesn't Sell?
When selling your property, it's important to ask a prospective agent what happens if your home doesn't sell. While we all hope for a quick and successful sale, it's essential to be prepared for any potential outcomes.
Your Realtor should discuss alternative options with you in case your home doesn't sell within the expected timeframe.
Here are a few possible scenarios that may arise:
Original listing price adjustment
Improvements and repairs with maximum return on investment
Renting or leasing
Alternative selling methods
Key Questions to Ask When Buying a Property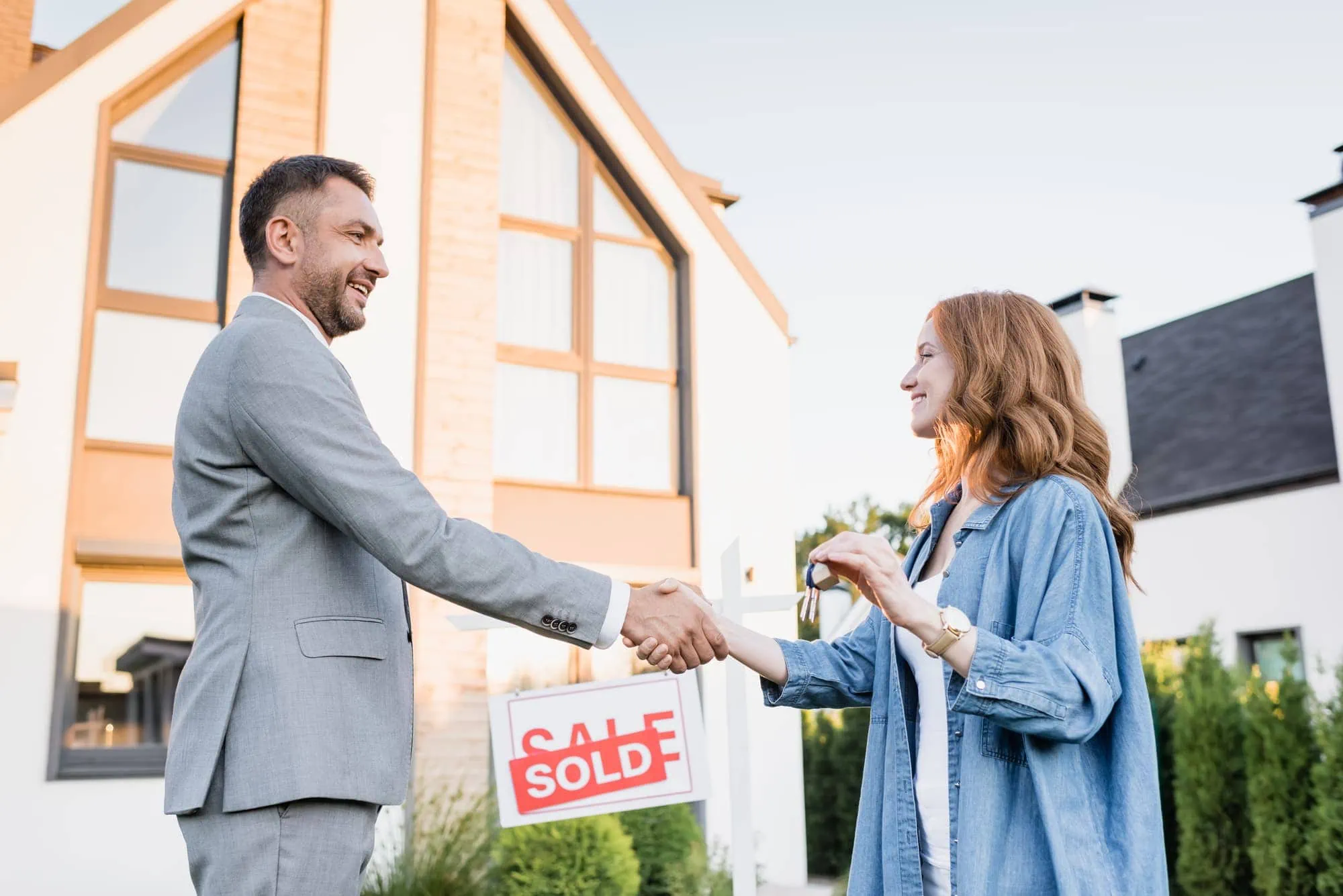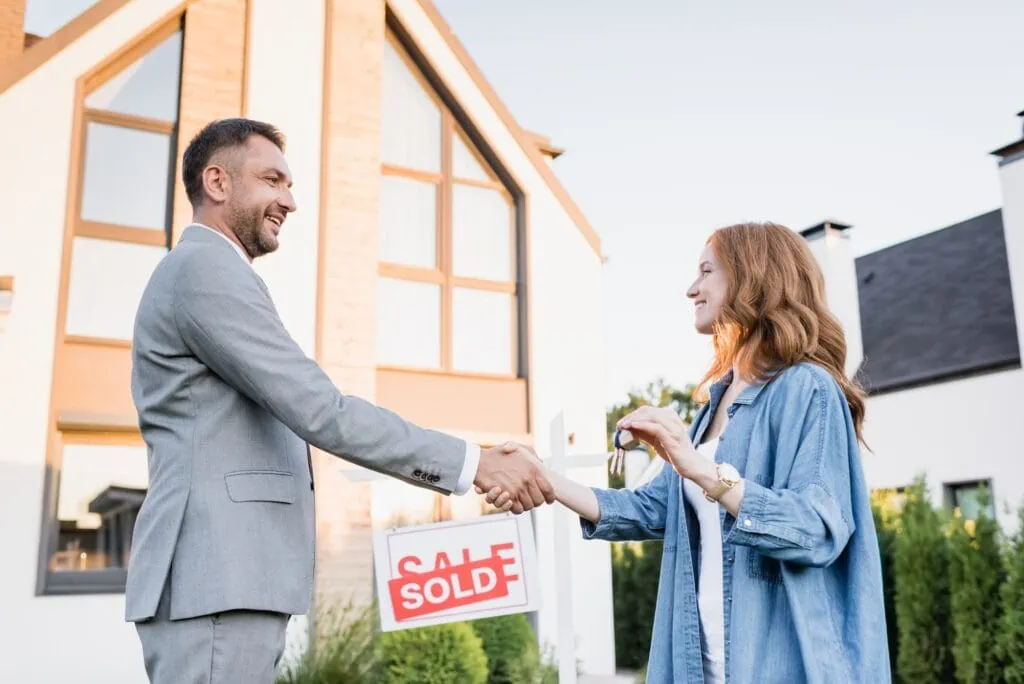 Buying a property is possibly the largest investment you'll ever make. So, you should ask questions to understand the property better and assess its suitability for your needs.
Here are some essential questions to ask a Realtor when buying a home:
1. How Much Real Estate Experience Do You Have?
By asking about their experience, you can gain insights into their years in the industry, the number of transactions they have handled, and the types of properties they have dealt with.
This information will help you assess their level of familiarity with the local market.
Local expertise can prove invaluable when understanding market trends, pricing, and the availability of desirable properties.
Their experience will also reflect their ability to navigate the complexities of buying a property.
Inquire about the number of properties they have closed, especially in the past year. This will indicate their ability to negotiate deals, handle paperwork, and effectively guide you through the closing process.
2. Do You Specialize in a Certain Type of Property?
Specialization in a certain property type can indicate that the Realtor has extensive experience working with similar properties. As such, they understand the unique challenges and opportunities associated with them.
A specialized Realtor can also provide valuable guidance and advice tailored to your specific needs. They can offer insights into the current market conditions, potential investment opportunities, and challenges you may face when purchasing a property.
3. How Many Clients Are You Handling at the Moment?
This question will provide valuable insights into the Realtor's workload. It will also reflect their ability to dedicate sufficient time and attention to your needs as a buyer.
By asking about the number of clients, you can gauge whether the Realtor is overloaded with work or if they have the capacity to give your property search the attention it deserves.
Whether a part-time or full-time real estate agent, you want someone who can devote enough time to understand your requirements, show you suitable properties, and guide you through the buying process.
4. What Areas/Neighbourhoods Do You Cover?
This helps you assess whether the Realtor is familiar with the neighbourhoods you are considering and if they have experience working within those areas.
A Realtor specializing in a particular region will have valuable insights into the local market. These include property values, amenities, schools, transportation, and community dynamics.
Knowing their areas can help determine if they align with your preferences and goals.
5. How Do You Stay Updated on the Current Market?
When buying a property, it's crucial to work with a knowledgeable Realtor who is up-to-date on the market conditions.
Here are a few key points to consider when evaluating their response:
Access to industry resources
Networking with other real estate professionals (real estate lawyers, mortgage brokers, etc.)
Continuing education
Local market expertise
Online presence and social media
By asking this, you can assess a Realtor's commitment to staying informed and their ability to provide accurate and timely information.
6. Can You Provide References From Past Clients?
One way to gauge a Realtor's credibility is by asking for references from past clients. This lets you gain valuable insights into the Realtor's professionalism, communication skills, and ability to meet their clients' needs.
When you ask for references, make sure to ask for a diverse range of clients. This could include first-time homebuyers, investors, or individuals who have purchased properties in a similar price range or neighbourhood.
By speaking with a variety of past clients, you can get a more well-rounded perspective on the Realtor's capabilities.
7. How Do You Handle Negotiations and Multiple Offers?
A skilled Realtor understands the art of negotiation and can advocate for your best interests. They should have a clear strategy for handling negotiations. This includes knowing:
When to make an offer
How much to offer
When to walk away
It's also crucial to have a Realtor who knows how to navigate a competitive market where it's common to have multiple offers on a home.
Ask them about their experience with multiple offers and how they handle them. A good Realtor will have a solid plan to help you stand out from other buyers and increase your chances of success.
8. What Is Your Preferred Method of Communication?
Effective communication is essential for staying informed about new property listings and receiving updates on negotiations. It also helps address any concerns or questions during the home-buying process.
Some Realtors may prefer traditional methods such as phone calls or in-person meetings. Others may be more comfortable with digital communication channels like email or text messages.
Knowing your Realtor's preferred method of communication will allow you to adapt your communication style accordingly.
By aligning your communication preferences with your Realtor's, you can establish a strong working relationship. This also ensures that important information is conveyed efficiently.
9. Can You Help Me With Financing Options?
Purchasing a property is a major financial commitment, and most buyers require some form of financing to make it happen.
While you may already have a basic understanding of mortgage options, a Realtor can provide valuable insights and guidance tailored to your specific needs.
A knowledgeable Realtor will be able to:
Discuss financing options (fixed-rate vs. adjustable-rate mortgages, government-backed loan programs, etc.)
Connect you with trusted mortgage lenders or brokers who can help you secure the best financing terms
Assist in evaluating your financial readiness to purchase a property (review credit score, income, debt-to-income ratio, etc.)
Ensure you can afford the home and all its associated costs (property taxes, closing costs, homeowners association fees, etc.)
A reliable Realtor will not only offer assistance but also demonstrate their expertise in the financing process. They should be able to explain complex terms in a clear and understandable manner, ensuring you feel confident and well-informed throughout.
10. What Is Your Strategy for Finding the Perfect Home?
When buying a property, finding the perfect home is of utmost importance. That's why it's crucial to ask a potential agent about their strategy in searching for your dream home among thousands of homes for sale.
By understanding their approach, you can determine if they have the expertise and resources to help you in your search.
Remember, finding the perfect home is a collaborative effort between you and your Realtor. By asking about their strategy, you can ensure they are aligned with your goals.
Bonus: Key Questions to Ask When Looking at a Property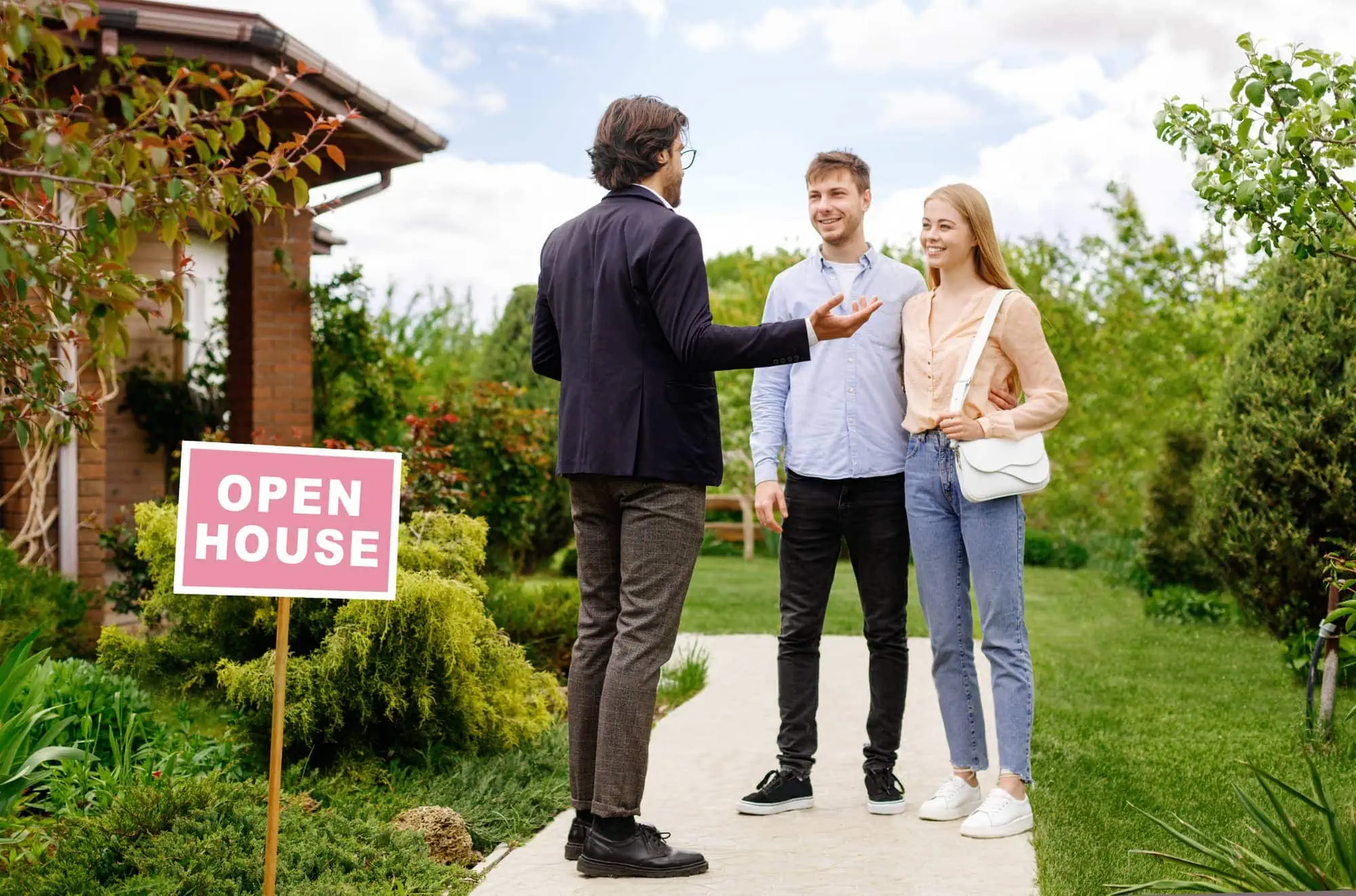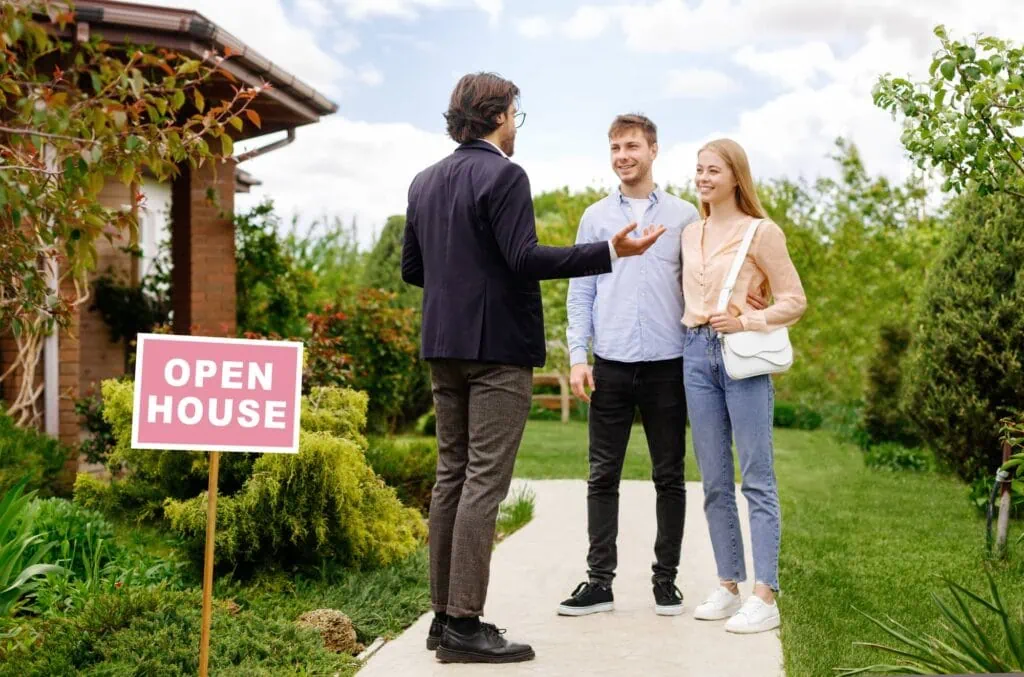 Once you've narrowed your property choices, the next step is to book a viewing.
When viewing a property, it's important to ask key questions. This will ensure you have all the necessary information before making a decision.
Here's a sample list of questions to ask a Realtor when looking at a house:
What is the asking price, and is it negotiable? Understanding the pricing history will give you an idea of the property's market value and potential negotiation opportunities.
How many days has it been since the house was listed for sale? This will help you gauge the level of interest and competition for the property. If it has been on the market for a while, there may be room for negotiating a lower purchase price.
Are there any pending offers on the property? Knowing the level of competition can help you determine how quickly you need to act and if you should consider making a stronger offer.
What is the property's history and reason for selling? Understanding the seller's motivation can provide valuable insights. For example, a property that has had multiple owners in a short period may indicate significant issues.
Have there been any recent renovations or upgrades? Knowing the property's recent improvements can help you assess its condition and potential maintenance or repair costs.
Are there any known issues or repairs needed? It's crucial to identify any potential problems or required repairs upfront to avoid unexpected expenses down the line.
What are the neighbourhood amenities and services? Ask about nearby schools, parks, shopping centers, and transportation options. This is to determine if the location meets your lifestyle needs.
What are the property's annual taxes and utility costs? Understanding the ongoing expenses associated with the property will help you assess its affordability and overall financial feasibility.
Are there any zoning restrictions or planned developments in the area? Knowing about any future developments or zoning changes can impact the property's value and your plans for it.
What are the terms of the sale? Inquire about the payment terms, contingencies, and expected timeline for closing. Ensure they align with your needs and expectations.
Asking the Right Questions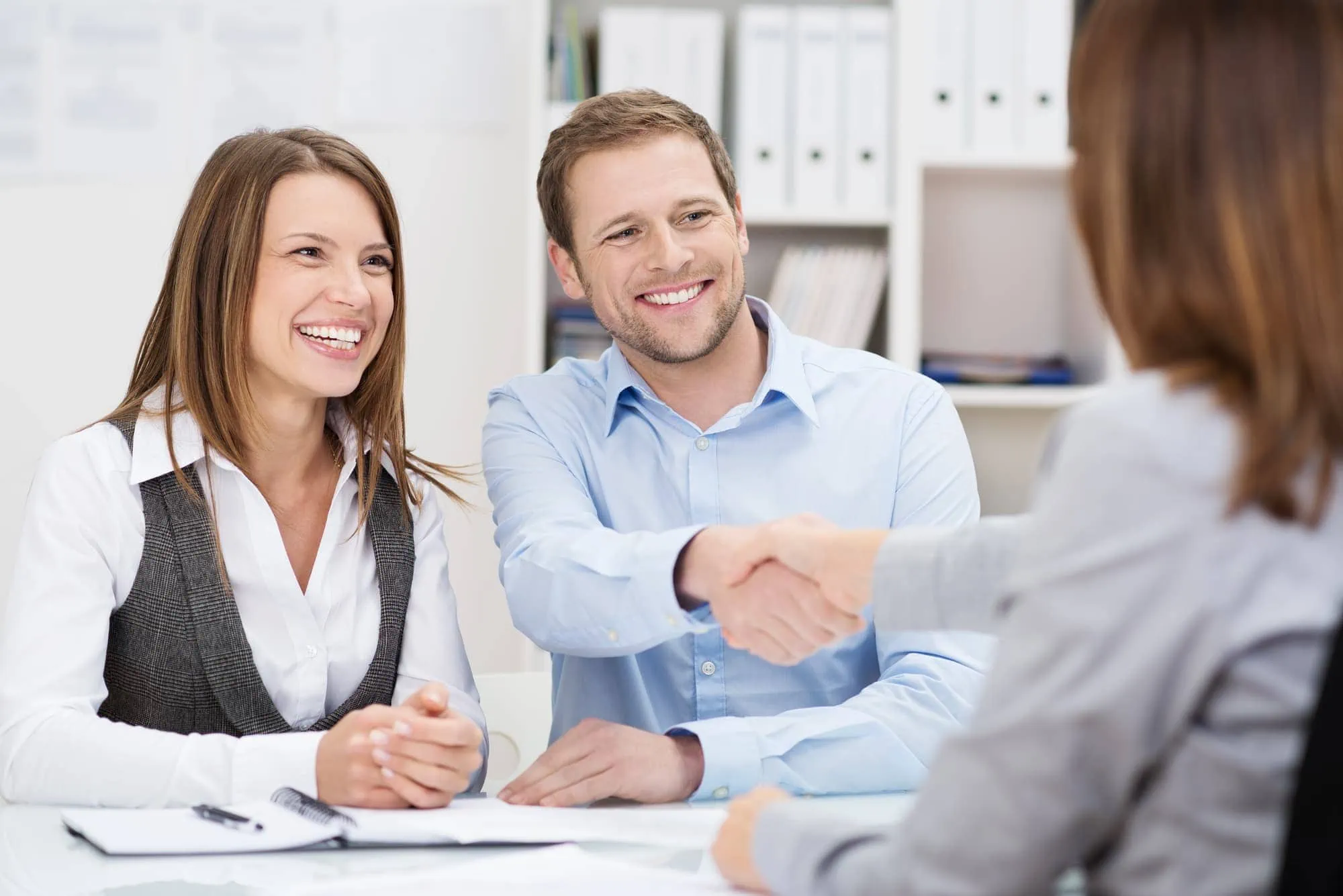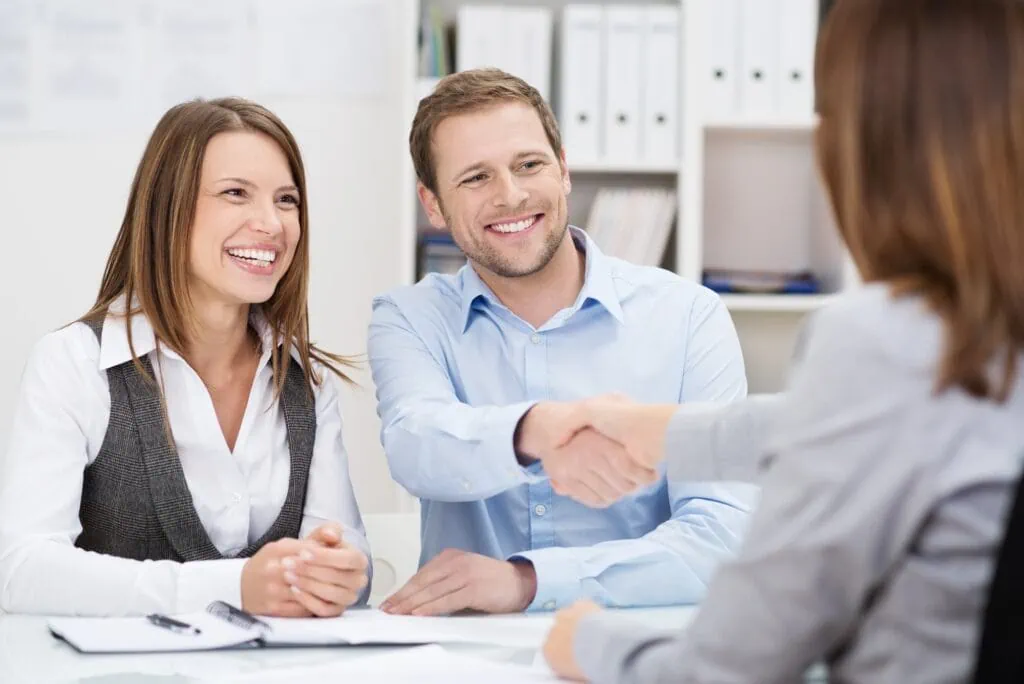 When hiring a Realtor, asking the right questions is essential. By taking the time to gather information, you can ensure that you find a Realtor who is knowledgeable, experienced, and trustworthy.
Remember, buying or selling a home is a major decision. And having the right Realtor by your side can make all the difference.
So, don't be afraid to ask the tough questions and find the perfect Realtor for your needs!
Looking to Buy or Sell a Property in Edmonton?
Your favourite Edmonton Realtor is here to help! I will be your trusted guide throughout the home-buying or selling process.
With me, you'll get high-quality real estate services at affordable prices. If you're a buyer, I will make sure you find the perfect home in one of Edmonton's neighbourhoods. And if you're a seller, I'll find you the perfect buyer in no time!
Don't wait any longer! Contact me today so we can get started on your real estate journey right away.