Edmonton is Alberta's capital city, and it's full of attractions for visitors and locals alike. It boasts a vibrant art and music scene, numerous outdoor activities, and a bustling downtown core.
If you're looking to explore Edmonton, diving into its many neighbourhoods is one of the best ways to get to know the city.
Each area has its unique character and attractions that make it special. From Westmount's trendy eateries to Strathcona's antique stores.
In this blog post, we'll look at some of Edmonton's most exciting neighbourhoods and give you an insider's guide to what makes them great.
What You Need to Know about Edmonton
A Bit About Edmonton
Edmonton is a beautiful metropolitan city situated on the North Saskatchewan River. It is the buzzing capital of Alberta, with a population of 1.5 million. Spread over 684 square kilometres. 
It's Canada's fifth-largest urban region, and it has a vibrant community culture.
The city's year-round slate of festivals earns it the nickname "The Festival City of Canada." It is also an educational and governmental hub.
Edmonton holds a strong standing in Canada's cultural consciousness.
Cost of Living in Edmonton
Want to know how much it costs to live in Edmonton? Well, it's not that simple. Many factors can impact your monthly expenses, including the local economy, job market, utility providers, and more.
Don't forget to factor in any extra expenses you might have. It can be overwhelming.
To provide you with an insight into the cost of living in Edmonton, we have collated a summary of a few of the expenses in the table below.
Security in Edmonton, Alberta
Edmonton, Alberta, has a police-reported crime rate of 8,779 incidents per 100,000 population. That is 2% higher than in the entire province of Alberta and 60% higher than in Canada.
In the past decade, the reported crimes saw an overall decline of 3%.
But, Edmonton's severity of crime increased slightly due to shoplifting, breaking and entering, and fraud.
Overall, Edmonton is a relatively safe city, but it does face some issues with crime that need to be addressed.
Prevention and intervention strategies should be adopted at the local and regional levels. Doing this can help reduce the severity of crime in Edmonton.
Edmonton can remain a safe and vibrant city with continued diligence and effective crime prevention strategies.
Education in Edmonton
Edmonton is home to a wealth of educational opportunities. It has a strong public and private school system for kindergarten to grade 12 students.
Special mention goes to Old Scona Academic High School, which often ranks at the top in Alberta.
For post-secondary education, Edmonton is home to the University of Alberta. This prestigious institution is one of Canada's top universities, offering a vast range of programs.
There's also MacEwan University, known for its impressive arts and community programs. And we also have Northern Alberta Institute of Technology (NAIT). An institution offering specialized technical and trades programs.
Job Market in Edmonton
The job market in Edmonton is diverse and rich. With the city being Alberta's capital, there's a solid presence of government jobs.
Alberta, where Edmonton is, is also known as the Oil Capital of Canada, so there's a significant number of opportunities in the energy sector.
Additionally, sectors like healthcare, education, and retail also provide substantial employment. More recently, there's been growth in the technology and research sectors.
This growth is especially seen with the presence of top-notch universities in the city.
Weather and Climate in Edmonton
Edmonton experiences a humid continental climate. This means residents get to experience all four seasons distinctly.
Summers can be warm, with temperatures reaching up to 30 degrees Celsius. This is a great time to explore the city's numerous outdoor attractions.
Winters, on the other hand, can be quite chilly, with temperatures sometimes dropping below -20 degrees Celsius. But don't worry, Edmontonians embrace their winters with enthusiasm!
From winter festivals to activities like ice skating and cross-country skiing, there's a lot to enjoy.
Autumn and spring serve as lovely transitional periods with milder weather.
So, whether you're a fan of snow, sunshine, or something in between, Edmonton's climate has something to offer.
What Is the Nicest Area in Edmonton to Live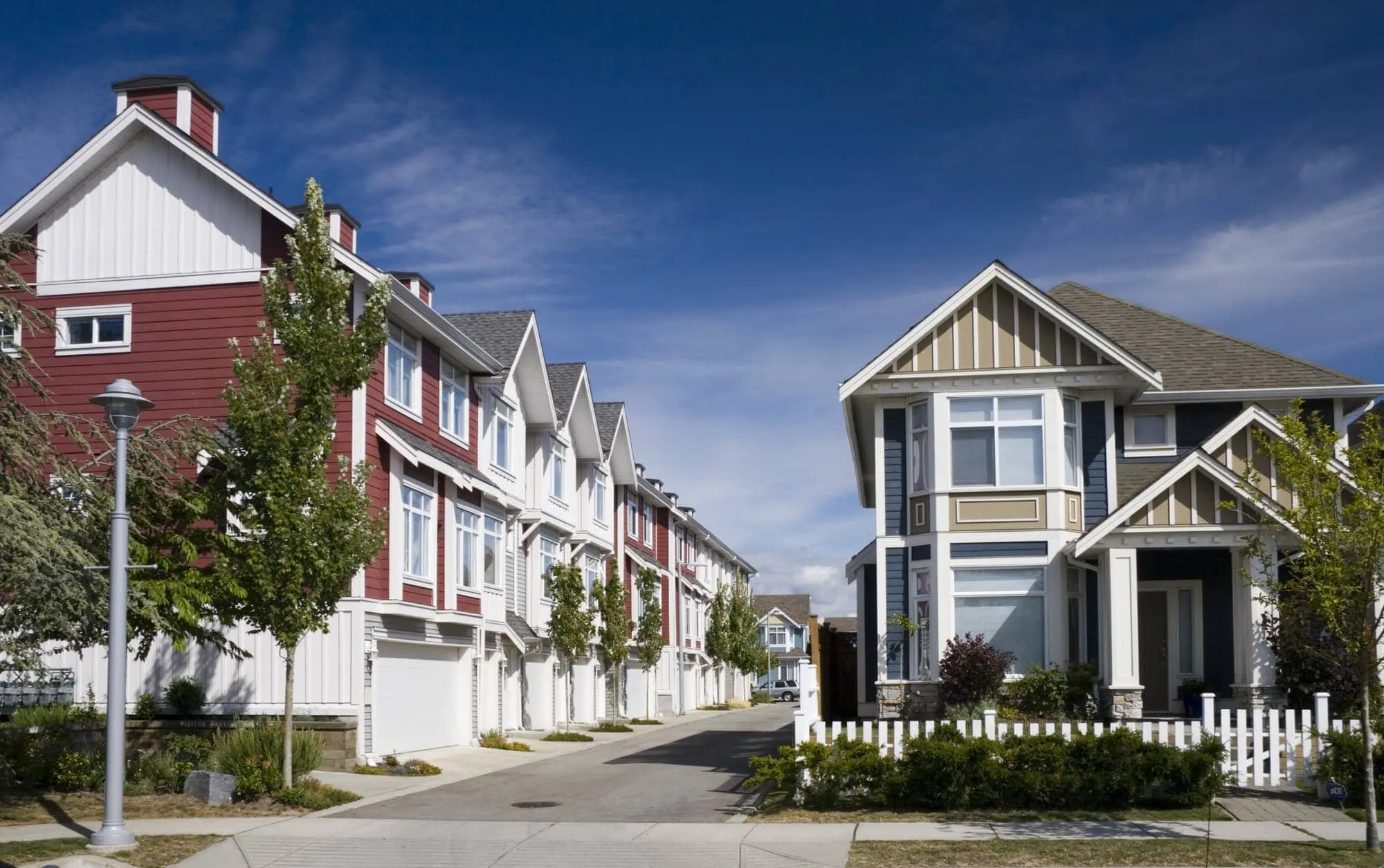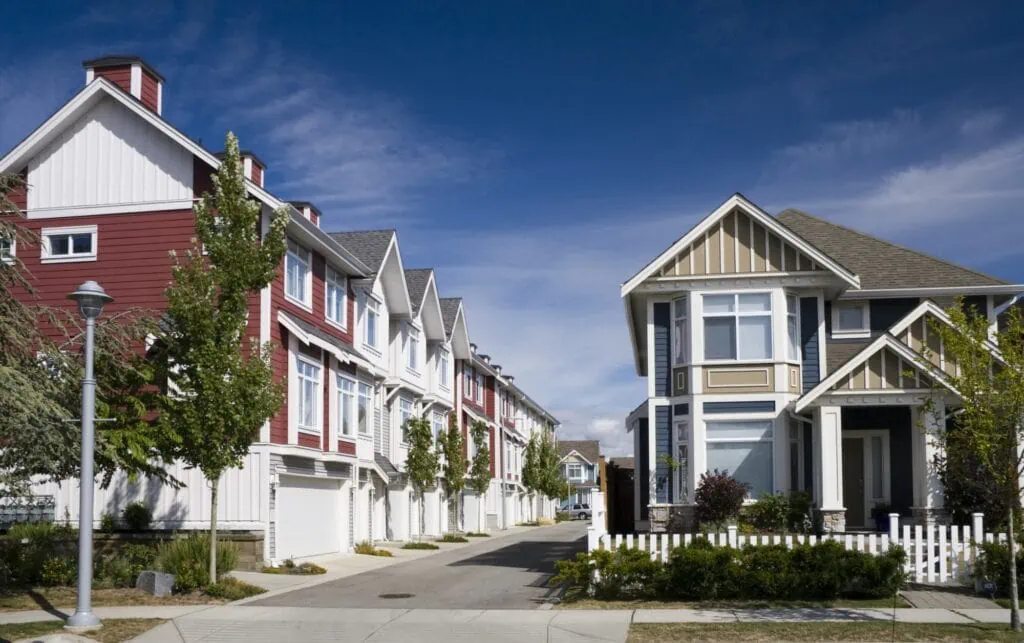 Edmonton, Alberta's capital city, is a vibrant melting pot of different residential neighbourhoods, each unique in its way.
Ritchie
Nestled in southeast Edmonton, Ritchie is a neighbourhood known for its eclectic mix of housing options. From modern condos and townhouses to traditional bungalows.
It boasts a warm, community-centric spirit that appeals to families and young professionals alike.
What makes Ritchie particularly special is its vibrant food and drink scene. The area hosts the beloved Ritchie Market. This includes a brewery, coffee roastery, and butcher shop, among other local businesses.
The proximity to Mill Creek Ravine offers residents ample green space for outdoor activities. Also, its location near the bustling heart of downtown Edmonton ensures you're never too far from the city's dynamic pulse.
Strathcona
Strathcona, a gem in the south of Edmonton, is often hailed as one of the city's most popular neighbourhoods.
It is a historic district brimming with heritage buildings. This neighbourhood features a mix of residential and commercial properties.
This neighbourhood hosts the renowned old farmers' market that offers an array of fresh local produce.
The iconic Whyte Avenue runs through the heart of Strathcona. It is known for its boutiques, bookstores, art galleries, and restaurants. Offering an enjoyable retail and dining experience.
Strathcona also provides easy access to Edmonton's extensive river valley park system. It gives residents an excellent opportunity for outdoor activities.
Garneau
Right next to the University of Alberta, Garneau is an exciting neighbourhood with a vibrant, youthful energy. This is where academic institutions meet a bustling nightlife scene, offering a unique blend of culture and fun.
Garneau has various housing options catering to students, families, and professionals. Its proximity to the university and the downtown core, along with public transit options, makes commuting a breeze.
The neighbourhood also offers a variety of local businesses, cafes, and restaurants. Ensuring that there's always something to do.
Aspen Gardens
Aspen Gardens is a peaceful, family-oriented neighbourhood in southwest Edmonton. It's known for its beautiful homes, ample green space, and highly regarded schools, making it an excellent place for families.
Residents enjoy easy access to the Whitemud Creek Ravine. This place offers stunning natural beauty and a variety of outdoor activities.
The neighbourhood is just a short drive from Southgate Centre, one of Edmonton's largest shopping malls.
Greenfield
Greenfield, located in South Edmonton, is a mature, family-friendly neighbourhood. It's known for its excellent school system, strong community spirit, and easy access to various recreational facilities.
Residents enjoy the Greenfield Community League. This hosts various events and activities throughout the year.
The neighbourhood's location provides convenient access to shopping districts like Southgate Centre. This ensures that all amenities are just a short drive away.
Glenora
Glenora is one of Edmonton's oldest neighbourhoods. It is filled with stately, historic homes and tree-lined streets.
Nestled in the northwest of the city, Glenora is known for its rich history and prestigious atmosphere.
Glenora is home to the Royal Alberta Museum and the Alberta Government House, adding to its cultural significance.
The neighbourhood offers excellent public transit connections. It is also just a short drive from West Edmonton Mall, one of the world's largest shopping malls.
Queen Alexandra
Queen Alexandra is a vibrant neighbourhood located south of the University of Alberta. It boasts a mix of housing options, making it popular with students, professionals, and families.
The neighbourhood is a cultural hotspot, hosting many festivals and events yearly. Its proximity to Whyte Avenue provides residents with numerous shopping and dining options.
Downtown
Living in Downtown Edmonton means you're right in the centre of the action. This bustling area is filled with high-rise condos and office buildings, making it an economic development hub.
Downtown Edmonton is home to the Art Gallery of Alberta, Winspear Centre, and Churchill Square.
These are where numerous festivals and events take place throughout the year. It's the heart of the city's nightlife, with many bars, restaurants, and clubs.
Oliver
Oliver is located directly west of downtown Edmonton. It is one of the city's densest neighbourhoods, with high-rise apartments and condos. It's known for its diverse population and bustling urban lifestyle.
Residents have access to a variety of amenities. It includes shopping districts, restaurants, and the expansive Edmonton River Valley park system. Jasper Avenue, the main street in Oliver, is a hub of activity with shops, eateries, and nightlife.
Westmount
Westmount is a historic neighbourhood in central Edmonton, directly west of the downtown core. It's known for its blend of heritage homes and new developments, providing a unique, charming feel.
Westmount offers a range of local businesses. This makes shopping a convenient and enjoyable experience.
The neighbourhood is just a short drive from the vibrant downtown core and the West Edmonton Mall.
Making Your Decision: Factors to Consider
When choosing your perfect neighbourhood in Edmonton, a few critical factors come into play.
Every individual or family has unique needs and preferences, and what works for one may not work for another. Here are some important considerations to keep in mind:
Understanding Your Personal Needs and Lifestyle
The first step is to examine your lifestyle and needs closely.
Are you an urban soul who thrives in the hustle and bustle of the city? Then neighbourhoods like Downtown or Oliver might be your cup of tea.
Do you prefer a more peaceful, family-friendly environment with plenty of green spaces for the kids to play? In that case, Aspen Gardens or Greenfield could be more suitable.
Consider your daily routine. If you're a professional who works in the downtown core, living in a neighbourhood with easy access to your workplace can save you a lot of commute time. You might want to check the proximity to good schools if you have kids.
Weighing Amenities Versus Cost
The next factor to consider is the cost and the amenities you're getting for it. Different neighbourhoods offer various amenities like proximity to shopping centres, health facilities, recreational parks, and good schools.
But the presence of these amenities often reflects in the price of the properties.
For instance, living in the heart of Edmonton, like Downtown or Oliver, might offer you a lot of conveniences. But you must note that the cost of living could be higher than in other parts of the city.
Residential neighbourhoods, on the other hand, like Ritchie or Westmount, might offer more affordable housing options. These are usually a bit farther from the city's main commercial areas.
Importance of Location and Access to Key City Facilities
Another vital factor to consider is the location of the neighbourhood and its accessibility to key city facilities. This includes how far it is from shopping districts like West Edmonton Mall or industrial districts if you're a business owner.
Consider the ease of getting to places you frequent, like gyms, parks, or art galleries. Check the proximity to the River Valley for outdoor activities or Boyle Street for community events.
You'd also want to see how easy it would be to get to Churchill Square for city-wide festivals or Central Edmonton for cultural landmarks.
Final Thoughts on Choosing Your Place to Live in Edmonton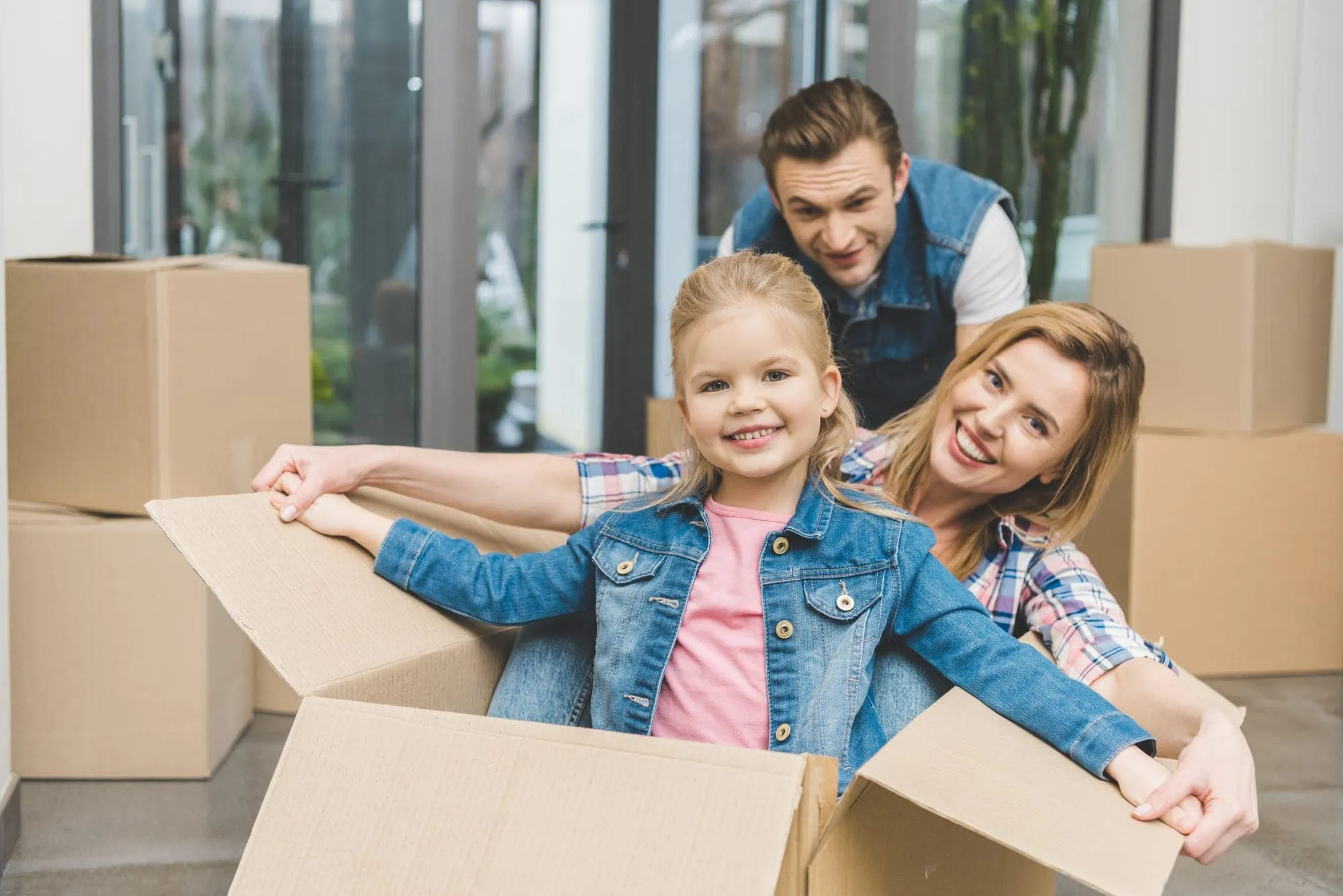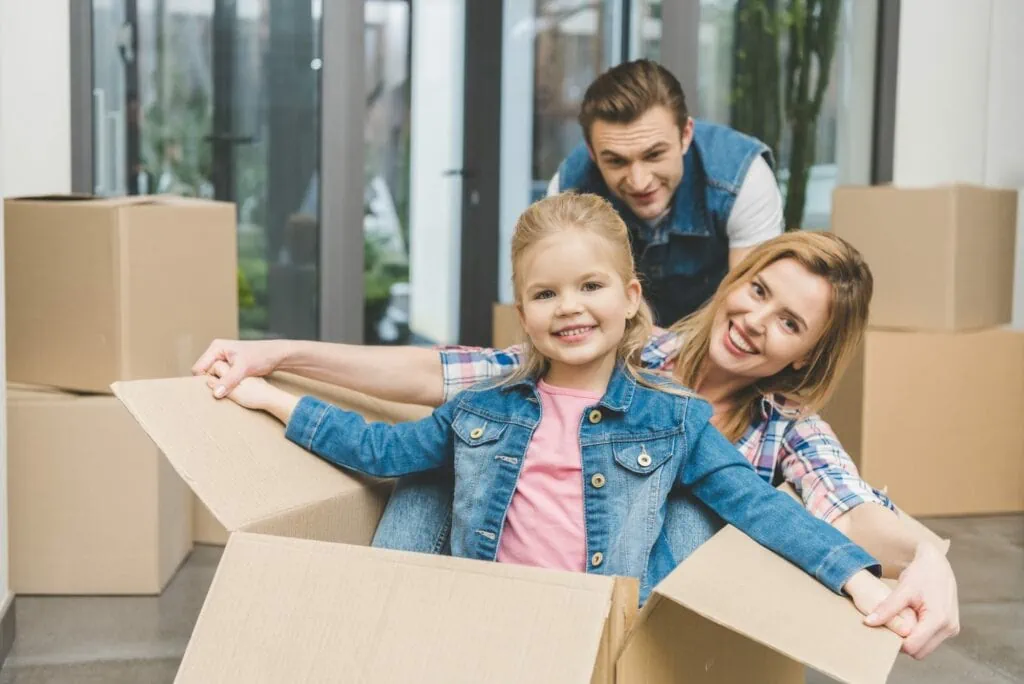 Choosing the right neighbourhood in Edmonton truly depends on what you seek as an individual or a family. Whether your heart is set on the vibrancy of downtown, the tranquillity of suburban life, or a captivating blend of both, I assure you that Edmonton has a neighbourhood perfectly tailored for you.
Each neighbourhood I've highlighted here emanates its unique charm, amenities, and lifestyle. Edmonton, as a city, is steeped in rich diversity and life.
From the historic allure of Glenora and the energetic academic aura of Garneau to the serene natural beauty of Aspen Gardens, your ideal neighbourhood awaits you right here in Edmonton.
I invite you to delve deeper into Edmonton's real estate market to make an informed decision about your future home.
As Edmonton's favourite realtor, I am passionately committed to guiding you through this process.
My understanding of the city's residential market runs deep, and I find joy in helping people discover their dream homes. Consider me your go-to resource for all things related to Edmonton real estate.
Visit my website and feel free to get in touch with me. Let's take that exciting step together, a step closer to making Edmonton your home.
The journey to becoming part of this dynamic city starts with you. So, why simply move when you can move to Edmonton?