Your decision to move to the vibrant capital city of Alberta, Edmonton, is an exciting one! Now, it's time to find the perfect neighbourhood.
As a local resident, I've explored every corner of this vibrant city. And I can confidently say that Edmonton has some incredible neighbourhoods to offer.
Choosing the best neighbourhood in Edmonton ultimately depends on your personal preferences. But rest assured that this dynamic Alberta city has something for everyone!
If you are uncertain where to settle down, this article will go over several liveable neighbourhoods in Edmonton.
Why Edmonton Is a Great City to Live In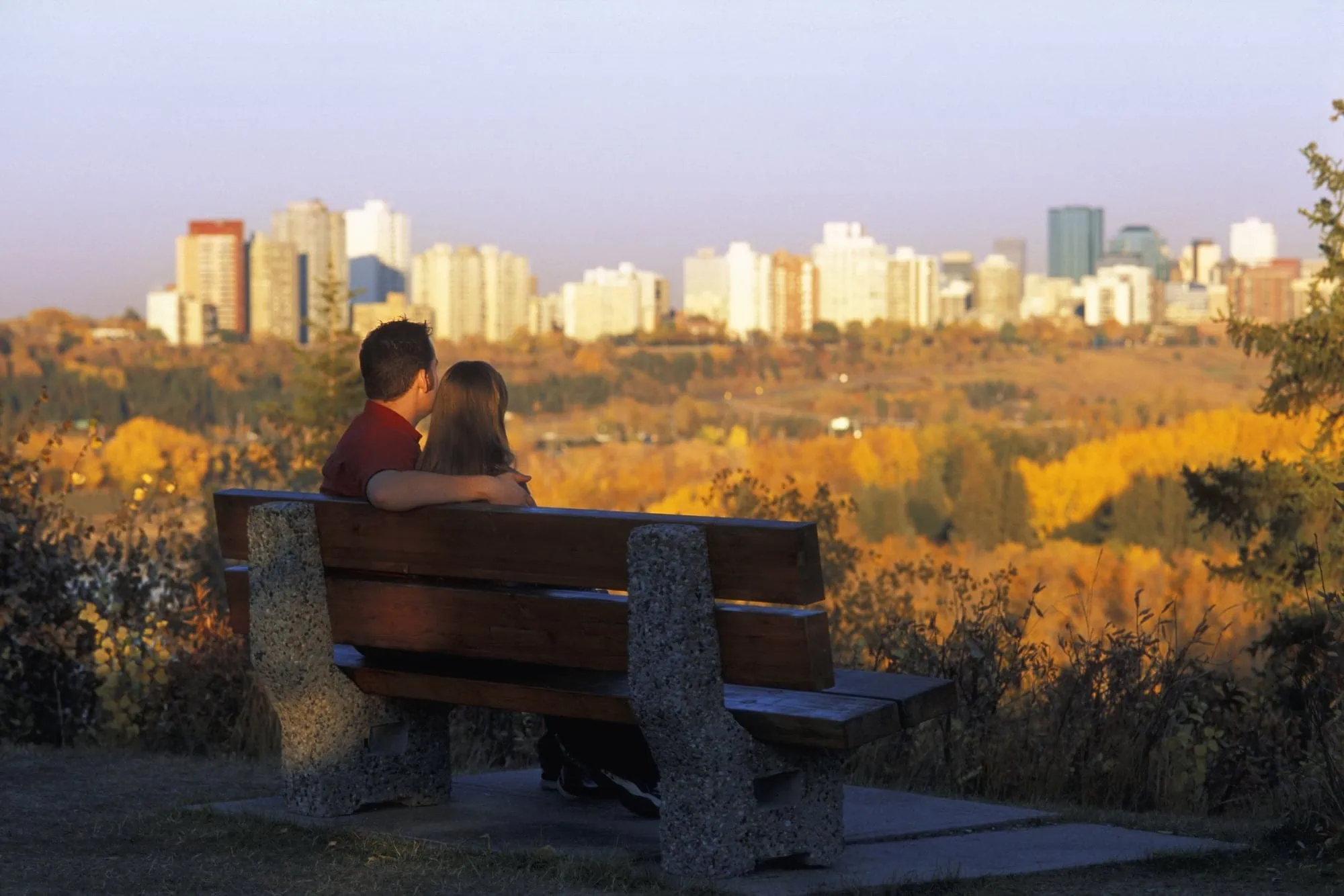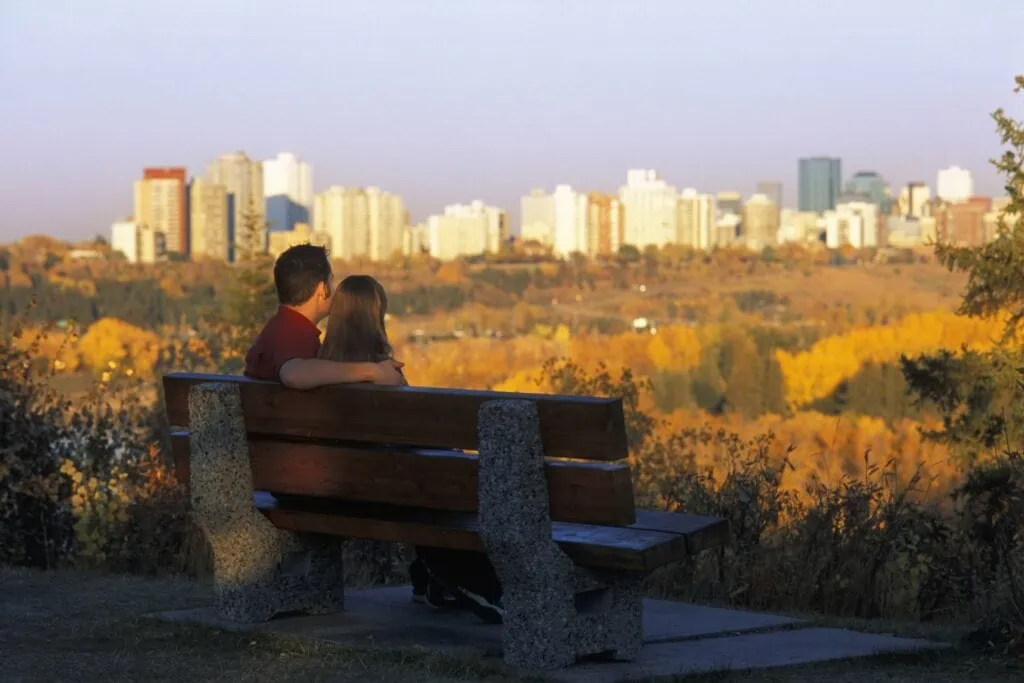 Edmonton is truly a gem of a city. From its stunning natural beauty to its vibrant cultural scene, it offers a multitude of reasons why it is a great place to live.
High Quality of Life for Residents
First and foremost, Edmonton boasts a thriving job market and a strong economy.
The city is home to numerous industries, including oil and gas, technology, healthcare, and education. This means that there are ample employment opportunities and a high standard of living for residents.
In addition to its economic prowess, Edmonton is known for its stunning natural surroundings.
The city is located in the picturesque Alberta province. It offers breathtaking views of the Rocky Mountains and the North Saskatchewan River Valley.
Residents can enjoy outdoor activities such as hiking, skiing, and camping, all within a short distance from the city center.
Hub for Culture and Education
Edmonton is also renowned for its world-class cultural scene.
The city is home to numerous festivals that showcase the city's vibrant arts community. These include the Edmonton International Fringe Festival, the Edmonton Folk Music Festival, and the Ice on Whyte Festival. These events also provide residents with endless entertainment options.
Education is also a highlight of living in Edmonton. The city is home to several prestigious universities and colleges. These include the University of Alberta and MacEwan University.
This means that residents have access to excellent schools and top-notch learning opportunities.
Friendly and Welcoming Community
The city of Edmonton is also known for its down-to-earth and friendly residents, making it easy to feel at home.
Whether it's the neighbourly atmosphere or the strong sense of community, Edmontonians take pride in their city. You will also find that residents are always ready to lend a helping hand.
Diverse Range of Neighbourhoods
Edmonton offers a diverse range of neighbourhoods to suit different preferences and lifestyles.
Each area has its unique character and amenities, ensuring that residents can find the perfect place to call home.
Edmonton's Redevelopment Efforts
Edmonton takes pride in its redevelopment efforts in mature area sectors. It aims to create a modern, aesthetically pleasing look while maintaining the city's inherent charm.
This dedication to development is evident in friendly locals and green spaces. There is also a myriad of family-friendly festivals that celebrate art, culture, world cuisine, and drama in the city.
Factors to Consider When Choosing a Neighbourhood in Edmonton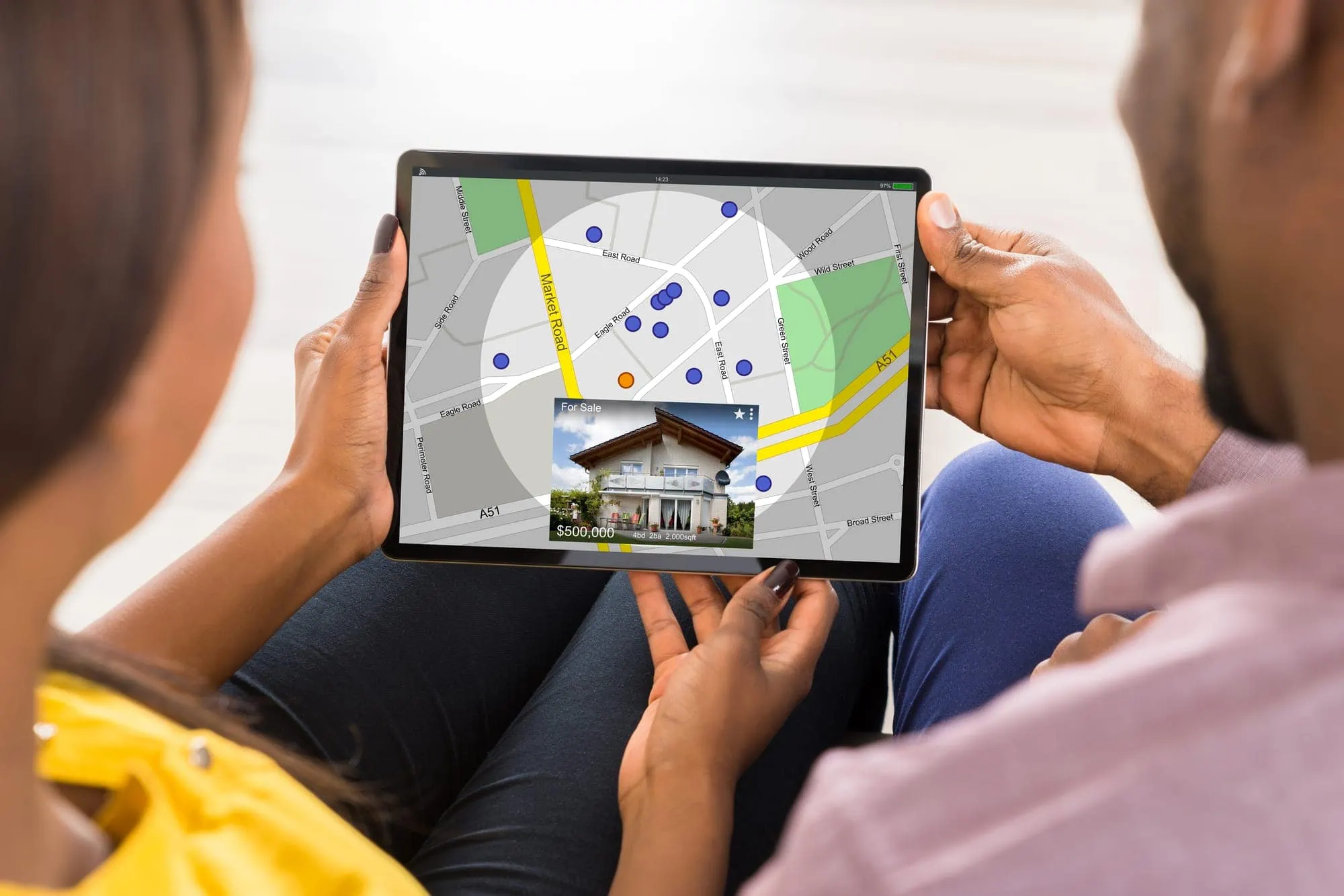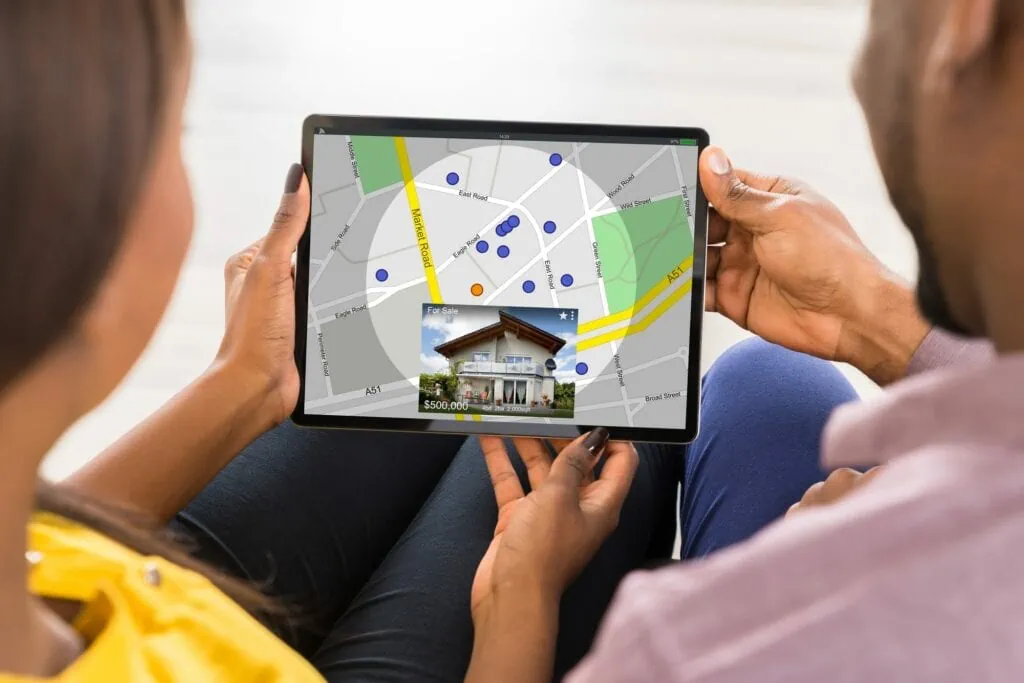 There are several factors to consider to ensure you settle in a neighbourhood that suits your lifestyle. These will help you make an informed decision and find the best fit for your needs.
Proximity to Amenities and Services
Think about what amenities are important to you. These could be grocery stores, schools, parks, recreational facilities, and healthcare services.
Consider how far you are willing to travel to access these amenities. Choose a neighbourhood that offers convenient access to the ones that are essential to your daily life.
Transportation and Accessibility
Evaluate the proximity of the neighbourhood to major transportation routes. You should also consider access to public transportation options and your workplace.
If you rely on public transport, ensure that the neighbourhood has convenient access to bus or train routes.
Additionally, consider the availability of parking spaces if you own a car.
Crime Rate and Safety
Edmonton, like any large city, has its share of crime. In recent years, it has seen a rise in crime rates, ranking it second in Canada.
It's important to remember that crime is mostly concentrated in certain areas. It doesn't usually affect everyday life for most people living in the city.
The local government and police are working hard to lower these numbers and make Edmonton safer for everyone. So while it's something to be aware of, it's not something that should stop you from enjoying all that Edmonton has to offer.
Weather
Edmonton has a climate with four distinct seasons.
Winter, from late November to March, can be quite cold. With temperatures often dropping below zero, sometimes even reaching as low as -40 degrees Celsius. The city is known for its snowy scenes and crisp, icy air during these months.
Spring and fall are transitional seasons. It is characterized by milder temperatures and beautiful changes in the local foliage.
Summer, from June to August, brings warmth and lots of sunlight. The temperatures usually hover around 25 degrees Celsius.
Though Edmonton's weather can be extreme, each season has its own charm, from frozen winter wonderlands to sunny summer days.
Ellerslie: The Best Neighbourhood for Families
Ellerslie is one of the city's newer districts, built in 2008. This new area is located in Southeast Edmonton.
It is bounded by major roads like Anthony Henday Drive to the north and 91st Street/Parsons Road to the west. You'll also find Ellerslie Road to the south and 66th Avenue to the east.
This residential neighbourhood has schools and community centres in the middle of the area, away from traffic. Basic commercial and academic needs can be found in the nearby South Edmonton Common shopping area.
This suburb is exceptional for families who are looking for a quieter, community-focused lifestyle. The abundance of parks is pleasing for walks and recreational activities on sunny days and spending time with each other.
Expect a diverse range of single- and semi-detached housing, row housing, and low-rise apartments.
Pre-existing country-residential homes are located in the eastern quadrant on one-hectare lots. The average listing price is $263,000.
See homes for sale in Ellerslie.
Windermere: The Best Neighbourhood for Young Professionals
Windermere has been labelled as the "urban centre" of the Edmonton suburbs. This modern commune was developed for younger homeowners.
Windermere is located along the North Saskatchewan River and Whitemud Creek Ravine. It also offers easy access from Anthony Henday Drive.
The urban centre offers several desirable amenities within walking distance, so there's no need for driving. Niceties include banks, restaurants, a movie theatre, big box stores, and boutiques.
Residents will have no end to exploring the numerous parks surrounding the area and the Windermere Golf and Country Club up ahead.
Downtown, South Edmonton Common, and the Edmonton International Airport are all a short drive away.
Find newly built condos, townhouses, and single-family homes in Windermere. These homes are built with modern designs and fixtures. And their average listing price is $846,000.
See homes for sale in Windermere.
Maple Ridge: The Most Affordable Neighbourhood in Edmonton
Maple Ridge is often hailed as the most affordable neighbourhood in Edmonton. This makes it an ideal choice for budget-conscious individuals and families.
Located in Southeast Edmonton, Maple Ridge offers a variety of housing options. These properties have more affordable prices compared to other neighbourhoods.
Here, you can find a mix of single-family homes, townhouses, and condominiums. It has well-maintained properties and tree-lined streets, creating a charming and welcoming atmosphere.
Maple Ridge also boasts a range of amenities that make it an attractive place to live. The neighbourhood is home to several parks and green spaces.
These amenities offer ample opportunities for outdoor activities and recreation. Residents can enjoy leisurely walks, picnics, and sports activities in the nearby Jackie Parker Park or Mill Woods Park.
Maple Ridge is also conveniently located near various shopping centres. This includes South Edmonton Common, which is one of the largest retail developments in North America.
Rio Terrace: The Safest Edmonton Neighbourhood
Rio Terrace is one of Edmonton's older and more well-established districts. It is nestled between Patricia Heights, Lynnwood, and Quesnell Heights.
The mature neighbourhood is located in West Edmonton with a beautiful view along the North Saskatchewan River Valley.
There are no immediate amenities within Rio Terrace. But Whitemud at 159 Street creates easy access to the famous West Edmonton Mall, North America's largest mall.
The transit system provides access to Laurier Park and the Valley Zoo. It also has Jasper Place High School and St. Francis Xavier Heights School for high school students.
The Misericordia Community Hospital and the University of Alberta Hospital are only 15 minutes by car.
Residents can go for a jog or sightseeing along the river in Rio Terrace Park. The Rio Terrace Community League provides a community hall, outdoor rink, and tennis courts.
Their crime rate is 8% lower than the Albertan average. This makes Rio Terrace a desirable neighbourhood to live in.
As Rio Terrace is an older zone, over 90% of the homes are single-family dwellings from the 1960s. The average listing price is $1 million.
See homes for sale in Rio Terrace.
Westmount: The Best Area for Foodies in Edmonton
If you consider yourself a foodie, then Westmount is definitely the place to be in Edmonton. This vibrant neighbourhood is known for its diverse culinary scene and is a haven for food lovers.
Whether you're in the mood for fine dining or casual eats, Westmount has it all.
But it's not just about the restaurants in Westmount. The neighbourhood also boasts a vibrant food market. You can find fresh produce, artisanal cheeses, and locally sourced ingredients.
This is a great place for foodies to explore and discover unique flavours and ingredients. You can even chat with local vendors and get insider tips on the best recipes to try at home!
Westmount also hosts various food festivals and events throughout the year. These events celebrate the local food scene and bring together food enthusiasts from all over the city.
Whether it's a food truck festival or a farmers market, you'll always find something exciting happening in Westmount.
Charlesworth: The Best Edmonton Neighbourhood for Outdoor Activities
Charlesworth was once used for agricultural purposes and farmhouses until it became a community in 2005.
You can find Ellerslie Road on the southern boundary and 66 Street on the west boundary. There's also 34 Street on the eastern boundary and Anthony Henday Drive Southeast on the northern boundary.
Charlesworth takes pride in its sustainable practices, nodding back to its early days.
The Sustainability Plaza is a public gathering place to create social connections. It features a 200m skating loop, a 48-plot community garden, and solar and wind-powered Wi-Fi and lighting.
It received the Royal Town Planning Institute International Award for planning excellence in 2020.
Locals will find amenities at the Royal Centre Hills. This includes restaurants, a medical clinic, a convenience store, and a daycare. Further along, there are parks and an elementary school.
The transit centre provides access to Southpark Centre, South Pointe, Southgate Centre, and Mill Woods Town Centre.
Rear-land, front-drive, and park-view single-family homes are found in Charlesworth. The average listing price is $422,000.
See homes for sale in Charlesworth.
Strathcona: The Best Community for Arts & Culture in Edmonton
Strathcona has been voted the best neighbourhood several times in the past. It was established in 1891 after the Hudson's Bay Company governor, Lord Strathcona.
Today, it is the location of Edmonton's arts and culture district. It is also home to the International Fringe Festival, one of the world's largest theatre festivals.
Strathcona is the perfect location for anyone who loves the bustling atmosphere. Its rich history and modern aesthetics make it a popular neighbourhood to live in.
Downtown, Queen Elizabeth Pool, Whyte Avenue, and the University of Alberta are within walking distance.
You will find an ample amount of condos, townhouses, and single-family homes in Strathcona. The average listing price is $574,000.
Hidden Gems: Lesser-Known Neighbourhoods Worth Exploring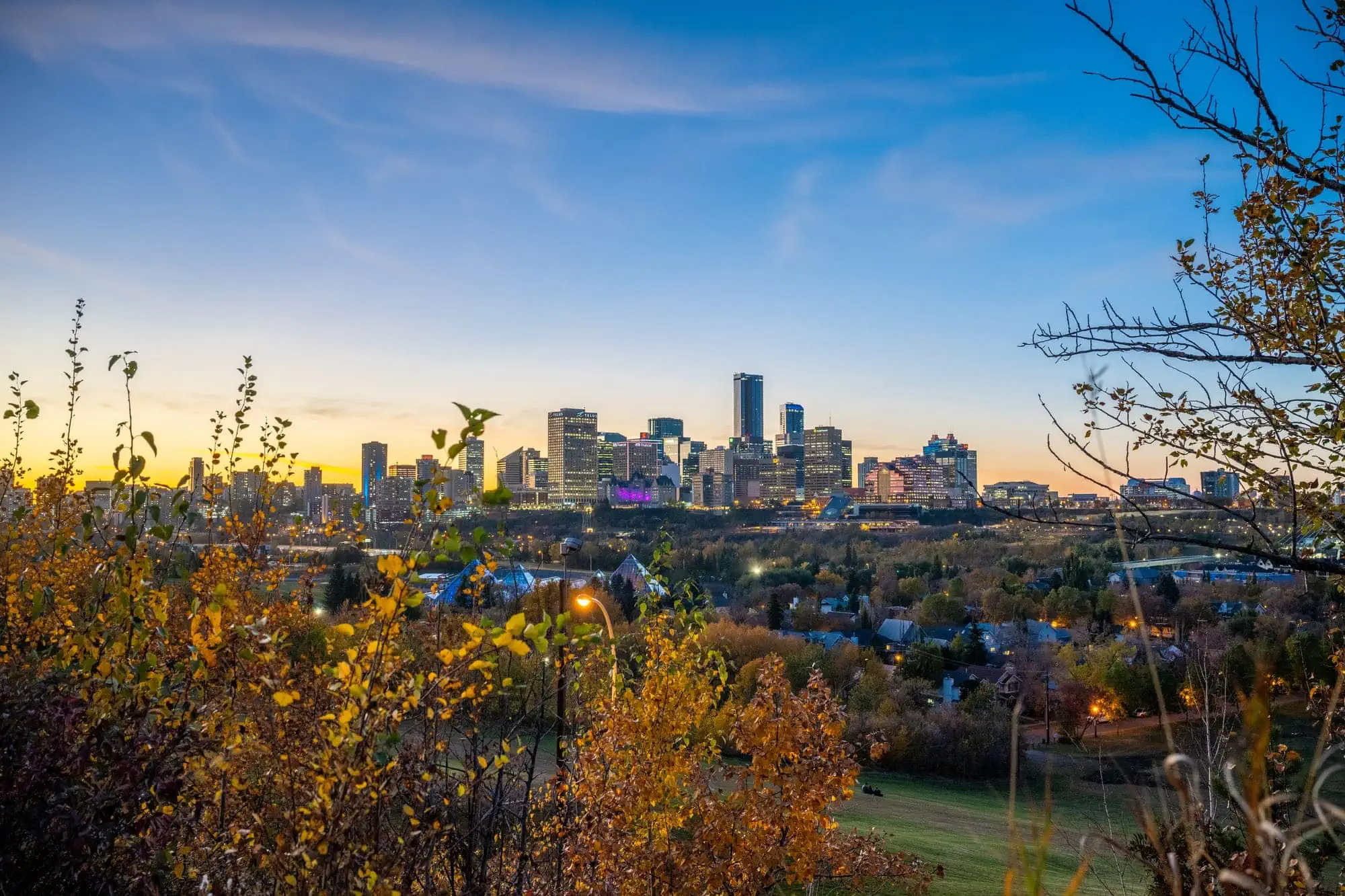 Boyle Street
First on this list is Boyle Street, located in central Edmonton and east of the downtown core.
The beginnings of this historic neighbourhood can be traced back to the early days of the Hudson Bay Company. The proof is in the high concentration of historic buildings.
Residents of Boyle Street will find many desirable amenities within walking distance. This includes shops and eateries along Jasper Avenue. It's also near the Edmonton City Centre, North Saskatchewan River, LRT, and the local community centre.
Boyle Street offers an array of properties, from vintage single-family homes to luxurious condos. The majority of occupants are young professionals and single adults. The average listing price is $161,000.
Belgravia
Belgravia is another hidden gem located in Southwest Edmonton. It offers a unique blend of charm, history, and convenience. The area is also known for its beautiful tree-lined streets and stunning architecture.
You can find an abundance of green spaces and parks in Belgravia.The neighbourhood is bordered by the picturesque Saskatchewan River Valley. This provides residents with access to scenic walking trails and outdoor recreational activities.
The popular Belgravia Park offers a playground, picnic areas, and ample space for outdoor gatherings and events.
As for amenities, Belgravia is well-served by nearby shopping centers, restaurants, and cafes. The neighbourhood is also a short drive from the lively Whyte Avenue. This area is known for its vibrant nightlife and entertainment scene.
Belgravia is also known for its beautiful homes and architecture. The neighbourhood features a mix of historic houses and modern residences. From charming heritage homes to contemporary designs, there is something to suit every taste.
Bonnie Doon
Located in the heart of the city, Bonnie Doon offers a unique blend of history, culture, and modern amenities.
The neighbourhood is home to several historic buildings, including the iconic Bonnie Doon School. Take a stroll through the streets and admire the beautiful architecture that tells the story of this charming community.
Bonnie Doon is also home to several parks and green spaces. Rutherford Park is a popular spot for picnics and outdoor activities. It offers beautiful views of the North Saskatchewan River Valley.
Mill Creek Ravine Park is another gem, with its extensive trail system perfect for hiking, biking, and enjoying nature.
Strathearn
The charming community of Strathearn offers a perfect blend of natural beauty, convenient amenities, and a strong sense of community.
One of the highlights of Strathearn is its proximity to the stunning Edmonton River Valley. Residents can easily access the extensive trail system. It's perfect for hiking, biking, or simply enjoying a stroll along the river.
The breathtaking views of the city skyline and the North Saskatchewan River make it a popular spot for outdoor enthusiasts.
Housing options in Strathearn are diverse, ranging from charming character homes to modern infills. The tree-lined streets and well-maintained properties contribute to the neighbourhood's overall appeal.
Are you a young professional seeking a trendy condo or a growing family in need of a spacious single-family home? Strathearn offers a variety of options to accommodate your lifestyle!
Finding the Perfect Neighbourhood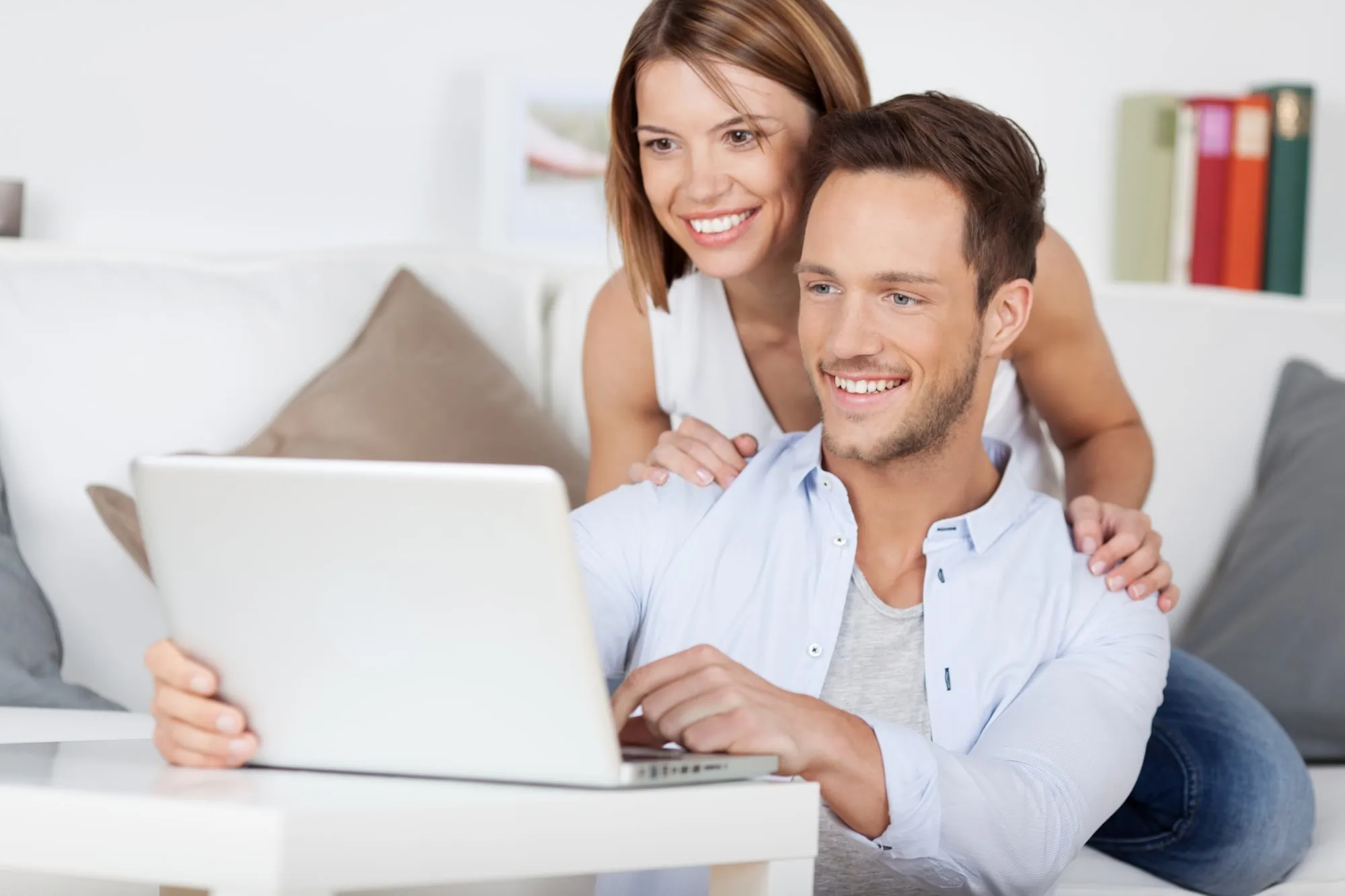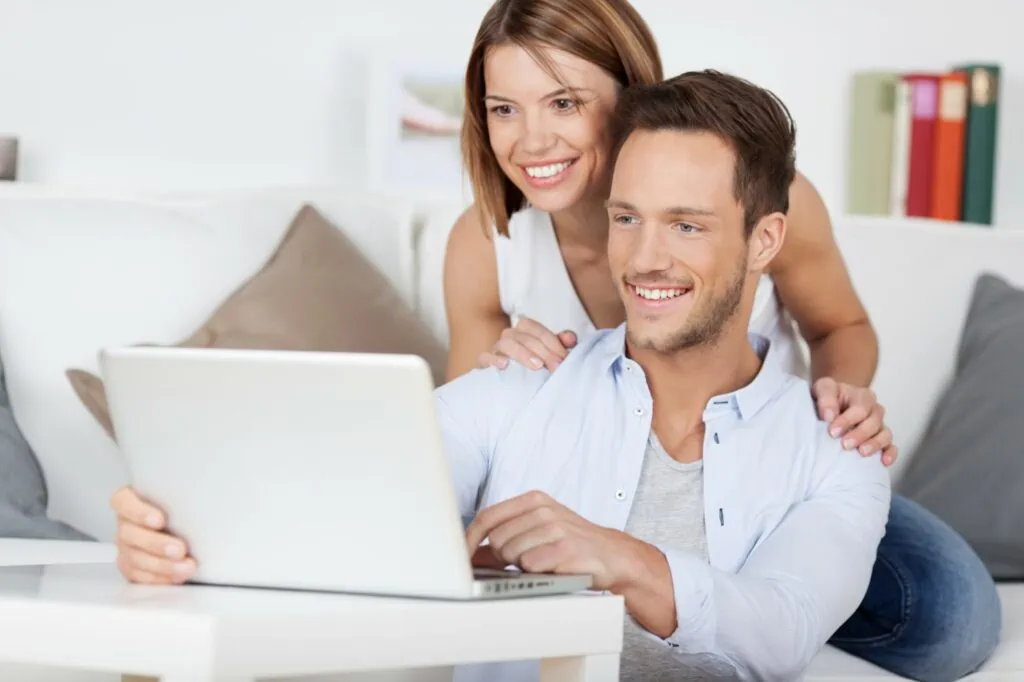 Edmonton is a treasure trove of rich history, warmly welcoming locals, and a bustling city life that never fails to excite.
As the capital city of Alberta, it offers a superior quality of life while ranking as the third most affordable city in Canada.
Embark on your new life in Edmonton without hesitation! Get in touch with me today so I can guide you toward finding the neighbourhood that best resonates with your lifestyle and preferences.
Explore my website to gain more insight into how I can assist you in finding your dream home in Edmonton.