What's it like living in a city that's as far north as you can go in North America? Let's talk about Edmonton, the capital city of Alberta, Canada.
This city's got it all, from a busy downtown core to quiet neighbourhoods like Sherwood Park.
Over a million people, including folks from all sorts of backgrounds, call Edmonton home. And each person adds their own special touch to the city.
Are you curious about the blend of past and present in this vibrant city? Let's explore life in Edmonton!
All About Edmonton
Edmonton's history is a page-turner, filled with fascinating chapters that date back thousands of years.
Fort Edmonton Park is a living history museum where the city's past comes alive. It provides a window into the lives of Edmonton's early inhabitants.
Whether you're walking through the 1846 Hudson Bay Company Fort or strolling down the 1920s-era street, you'll be immersed in stories of a bygone era.
Scenic Natural Beauty
Edmonton boasts an impressive array of natural landscapes, with over 20 parks, including the stunning Central Park.
You'll be in awe of the scenic beauty, whether you're picnicking beside the river, hiking on forested trails, or capturing the perfect sunset photograph.
Edmonton's natural environment offers tranquillity and adventure in equal measure. It is truly a haven for nature lovers!
Vibrant Arts and Music Scene
Art and music are part of Edmonton's DNA. Home to countless galleries, theatres, and music venues, there's always an event to attend or an exhibition to explore.
This love for the arts culminates in a series of festivals throughout the year, earning Edmonton the title of "Festival City."
From jazz and folk music festivals to international film and fringe theatre festivals, Edmonton's cultural calendar is packed full of vibrant events.
Accessibility to Recreational Activities
In Edmonton, you don't just watch the great outdoors—you experience it. A multitude of outdoor activities await, regardless of the season.
Cycle along the North Saskatchewan River in the summer, take a fall hike in Mill Creek Ravine, enjoy a spring picnic in Hawrelak Park, or glide across snowy landscapes in the winter.
And if you're a shopper, you'll love the West Edmonton Mall, the largest shopping mall in North America!
Friendly, Welcoming Community
Perhaps the most compelling aspect of life in Edmonton is its warm and welcoming community. The city prides itself on its inclusivity, with a population composed of many visible minorities.
It's a place where everyone can belong, make connections, and build a fulfilling life. Edmonton's community spirit is evident in its lively neighbourhoods, community events, and friendly faces.
Understanding the Cost of Living in Edmonton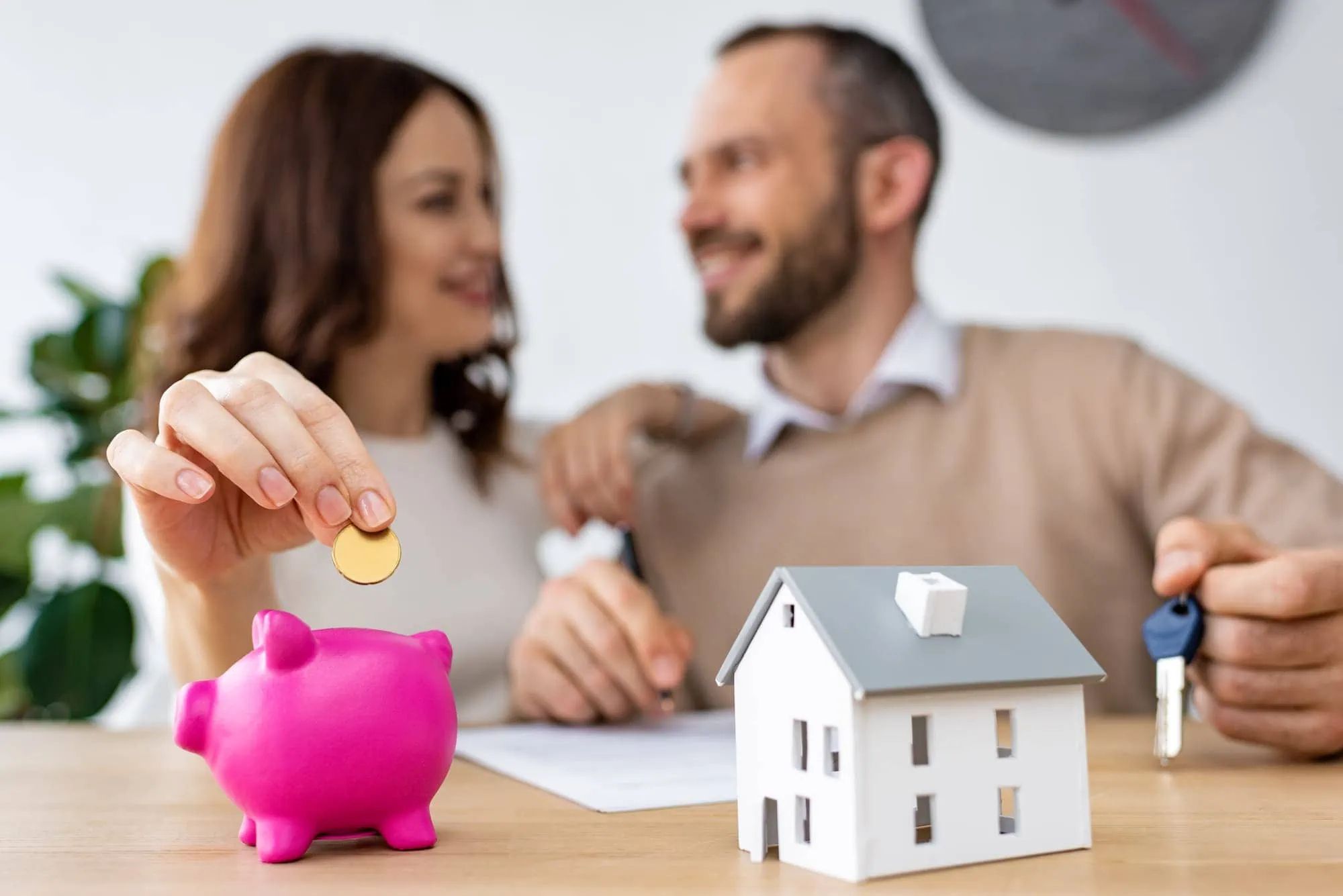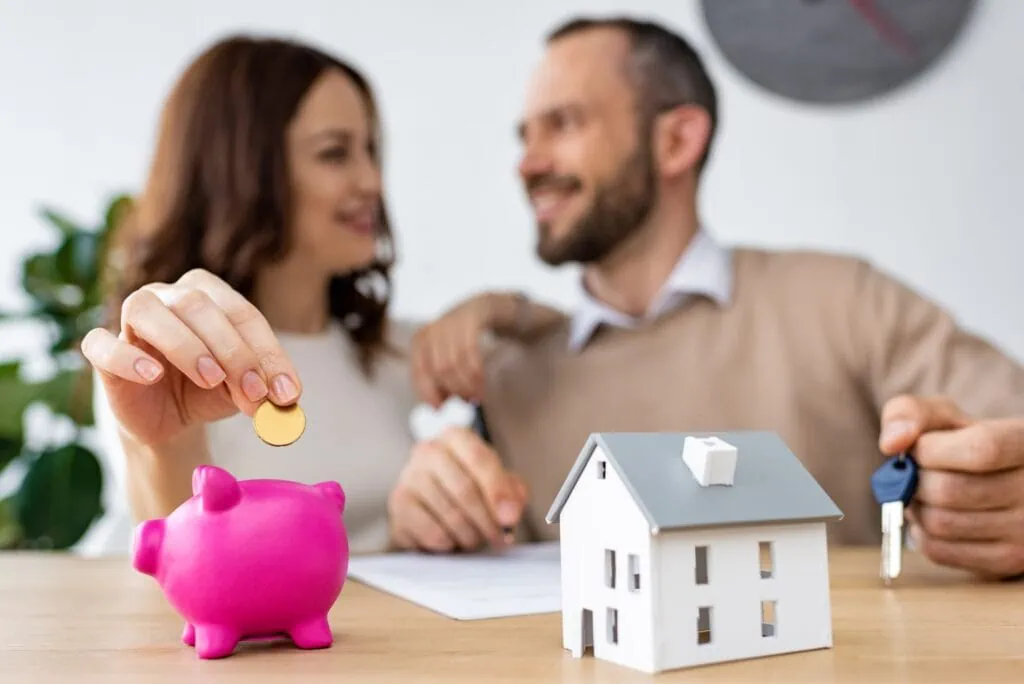 Housing
Edmonton offers a diverse range of housing options, from apartments in the downtown core to detached homes in the suburbs.
On average, a one-bedroom apartment in the downtown core of Edmonton will cost you around $1,200 per month.
In suburban areas like Sherwood Park, this drops to an average of $950. For those looking to buy a property, the average house price in Edmonton is around $350,000.
This is less than in other major Canadian cities like Vancouver or Toronto, where the average home price can easily exceed a million dollars!
Groceries
In Edmonton, the cost of groceries aligns closely with the national average.
On average, a family of four can expect to spend around $800–$900 per month on groceries. This cost may vary based on dietary preferences and shopping habits.
For affordable groceries, residents often turn to stores like No Frills and Walmart. These establishments offer competitive prices and a wide range of products.
Utilities
Monthly utilities in Edmonton cost around $250 on average. This covers:
Heat
Water
Electricity
Garbage disposal
However, the harsh winters can sometimes lead to higher heating costs, especially from November to March.
Various service providers, such as EPCOR and Direct Energy, offer these utilities, giving residents a choice based on their specific needs and budget.
Transportation
Getting around Edmonton is quite affordable.
The Edmonton Transit Service (ETS) provides extensive public transportation services across the city, with a monthly pass costing $82–$120.
If you prefer driving, you'll find that gas prices hover around $1.30 per litre. Edmonton also has a wide network of bike lanes for those who prefer a greener mode of transport.
Miscellaneous Expenses
Edmonton is a city teeming with recreational and leisure activities that contribute to your cost of living.
Visiting attractions like the West Edmonton Mall—North America's largest shopping centre—or Fort Edmonton Park has associated costs.
A typical meal out at a restaurant can cost around $16 per person excluding drinks. Gym memberships vary, but you can expect to pay around $50 per month.
Don't forget other potential expenses such as clothing, personal care products, and entertainment.
Comparison with Other Cities
Now, let's put this in perspective by comparing the cost of living in Edmonton with other major Canadian cities like Vancouver and Toronto.
| | | | |
| --- | --- | --- | --- |
| | Edmonton | Vancouver | Toronto |
| Monthly rent for a one-bedroom unit in the City Centre | $1,100–$2,000 | $2,200 | $2,300 |
| Average Home Price | $350,000 | $1,030,000 | $870,000 |
| Monthly Public Transit Pass | $97 | $98 | $156 |
| Gasoline Price | $1.30 | $1.50 | $1.35 |
| Average Monthly Utilities | $250 | $80 | $150 |
Job Market
Edmonton has a dynamic job market offering a variety of employment opportunities. Let's explore this in more detail.
Major Industries in Edmonton
Edmonton is globally recognized for its leading role in the energy sector, specifically oil and gas. However, it is not a one-trick pony.
The healthcare sector is a major employer. Education, retail, and construction are also key contributors to the local economy.
Edmonton's northernmost city location doesn't hamper its capacity for economic diversity. This could only mean job seekers from various fields have ample opportunities.
Job Hunting in Edmonton
Finding a job in Edmonton requires a strategic approach.
Online job boards like Indeed and Workopolis are good starting points.
Networking can be effective, especially at local job fairs or industry events.
Recruitment agencies are another avenue to consider, as they have knowledge of and connections with many local employers.
Remember to tailor your resume and cover letter to each specific job application. Make sure that it showcases how your skills and experience align with the job description.
Entrepreneurship Opportunities
Edmonton is a city that encourages innovation and entrepreneurship.
The local government provides resources for small businesses, including start-up advice and funding programs.
Edmonton also has plenty of coworking spaces where entrepreneurs can collaborate and network. These spaces include Startup Edmonton and Work Nicer Coworking.
Education in Edmonton
Edmonton takes pride in offering quality education to its residents.
Public Schools
Edmonton Public Schools serve over 100,000 students in more than 200 schools.
Some of the notable schools include Old Scona Academic High School. This institution is known for its rigorous academic program.
Edmonton also has Strathcona High School, popular for its extensive range of programs and clubs.
Private Schools
For families seeking an alternative to public education, Edmonton hosts a range of private schools.
The Tempo School offers an enriched academic curriculum. Edmonton Academy, on the other hand, focuses on students with learning disabilities.
Post-Secondary Institutions
Edmonton is a hub for higher education. The University of Alberta, renowned worldwide for its research programs, offers over 400 programs in 18 faculties.
MacEwan University focuses on undergraduate studies. It provides a variety of programs in fields like arts, science, nursing, and business.
Healthcare in Edmonton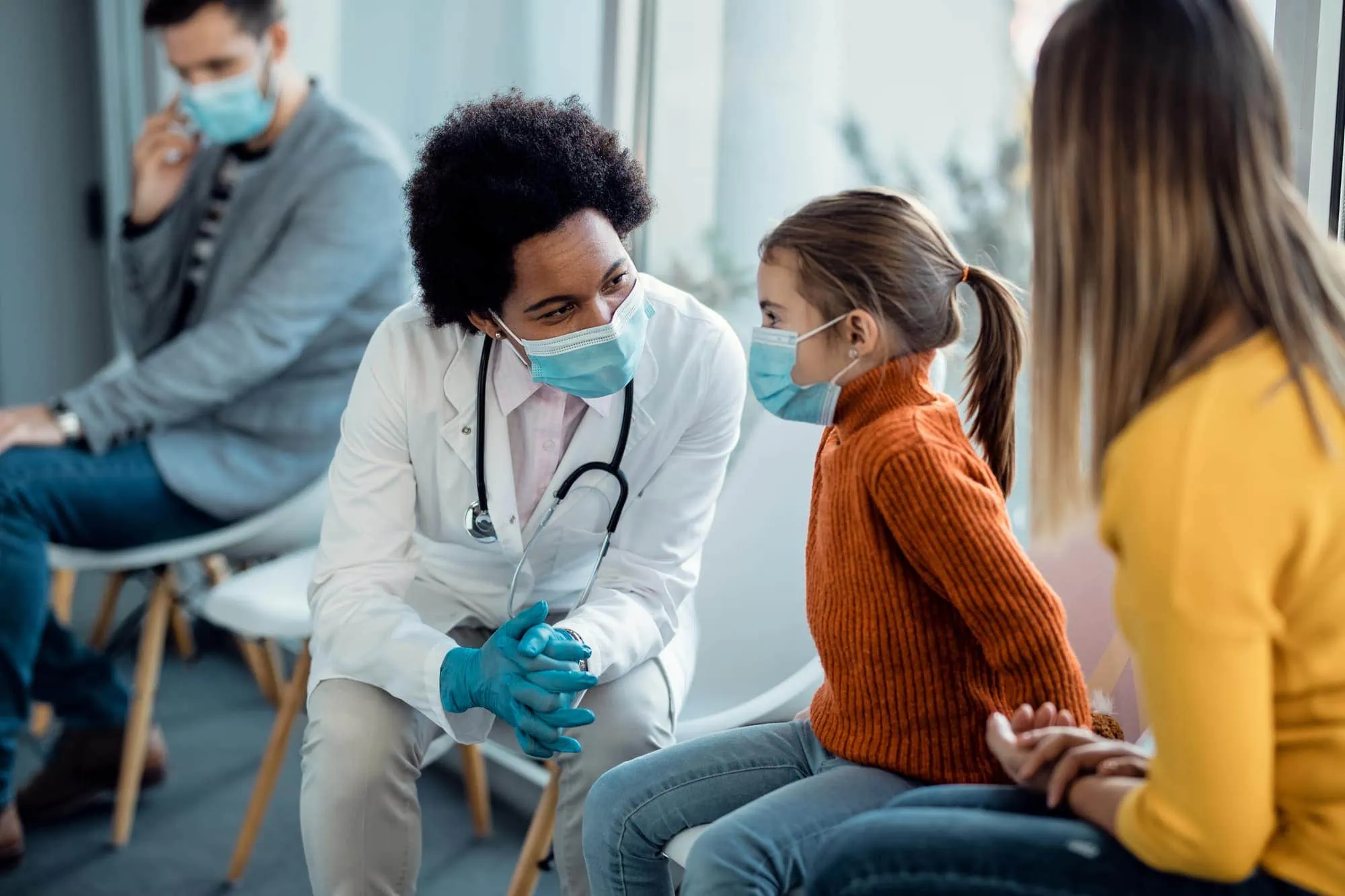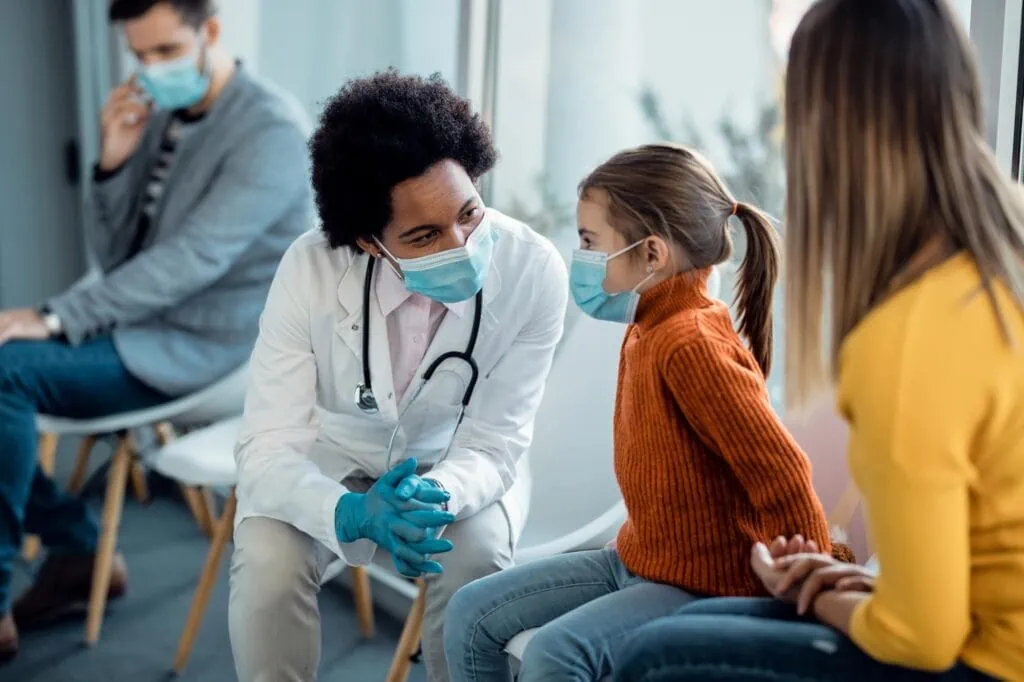 Edmonton offers a comprehensive healthcare system that residents can rely on.
Public Healthcare
Alberta's healthcare system is publicly funded and provides coverage for many essential medical services. This includes doctor appointments, hospital care, and some types of surgery.
The Alberta Health Care Insurance Plan (AHCIP) covers these services for eligible residents.
Private Healthcare
While Alberta's public healthcare covers many services, it doesn't cover everything. Prescription medications, dental care, and eye care are typically not covered.
For these services, many opt for private health insurance. This can often can be obtained through their employers or purchased individually.
Healthcare Facilities
Healthcare facilities in Edmonton are top-tier.
The Royal Alexandra Hospital, one of Canada's largest hospitals, provides a variety of services and is known for its women's health services.
The University of Alberta Hospital is one of Canada's leading clinical, research, and teaching hospitals.
Edmonton also has many walk-in clinics, family health teams, and specialist clinics.
The Neighbourhoods
Edmonton's charm lies in the diversity of its neighbourhoods, each with its unique character and amenities. Let's explore some of the noteworthy neighbourhoods.
Downtown Core: Edmonton's downtown core is a bustling hub with high-rise condominiums and office buildings. It's the place to be for work, shopping, dining, and entertainment, offering residents an exciting urban lifestyle.
St. Albert: Situated northwest of Edmonton, St. Albert may be a city in its own right, but it's very much a part of the Edmonton Metropolitan Region. Known for its beautiful trails, parks, and small-town feel, St. Albert offers the conveniences of a major city with the charm of a smaller community.
Jasper Park: Jasper Park is a quaint residential neighbourhood located in the west part of the city. With schools, parks, and easy access to amenities, it's a quiet yet convenient place to call home.
Jasper Place: Adjacent to Jasper Park is Jasper Place. This neighbourhood has a rich history and features a mix of older homes and new developments. It's an appealing option for those seeking a well-established community.
Elmwood: Elmwood is a family-friendly neighbourhood with a good selection of schools, parks, and amenities. Its close-knit community and proximity to the city centre make it an attractive place to settle.
Quesnell Heights: Located near the North Saskatchewan River, Quesnell Heights is known for its large homes and scenic environment. Its tranquil setting makes it a popular neighbourhood for those seeking peace and quiet within the city.
While these neighbourhoods provide a glimpse of what Edmonton offers, the city has many more diverse areas to explore. To learn about more neighbourhoods, I invite you to read this comprehensive neighbourhood guide.
Community and Diversity in Edmonton
Embracing diversity and fostering a welcoming community, Edmonton is home to a vibrant mix of cultures and people.
Multiculturalism
Edmonton is a mosaic of cultures, with people from different backgrounds calling this city home. As a result, the city is rich in diverse cultural experiences, from festivals and food to music and art.
This multiculturalism is a testament to Edmonton's inclusive spirit. Everyone here is encouraged to share and celebrate their unique heritage.
Visible Minorities and Indigenous Communities
Edmonton's population is enriched by various cultural traditions and perspectives. This includes a significant Indigenous population.
The community actively works towards recognizing and acknowledging its history. They do this through several initiatives promoting understanding and respect.
LGBTQ+ Community
Edmonton is known for being LGBTQ+ friendly. The city has many resources, events, and community groups dedicated to supporting all individuals.
They host annual pride festivals, reflecting their commitment to equality and acceptance.
Community Initiatives
Edmonton's community spirit is strong, with numerous initiatives aimed at fostering connection and support among its residents.
From neighbourhood block parties and local volunteer opportunities to city-wide festivals, there's always a way to get involved and feel a part of the community.
Recreation and Entertainment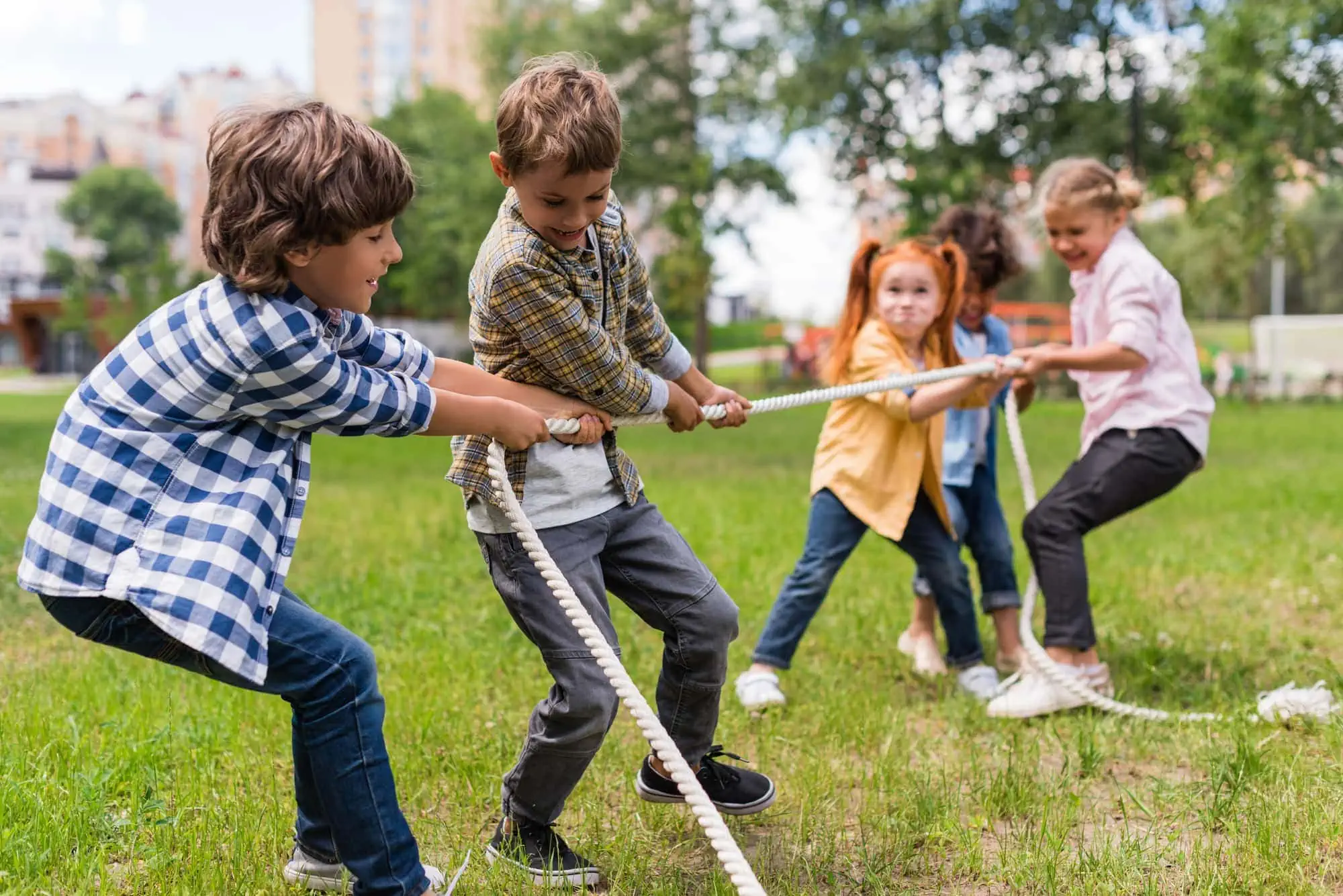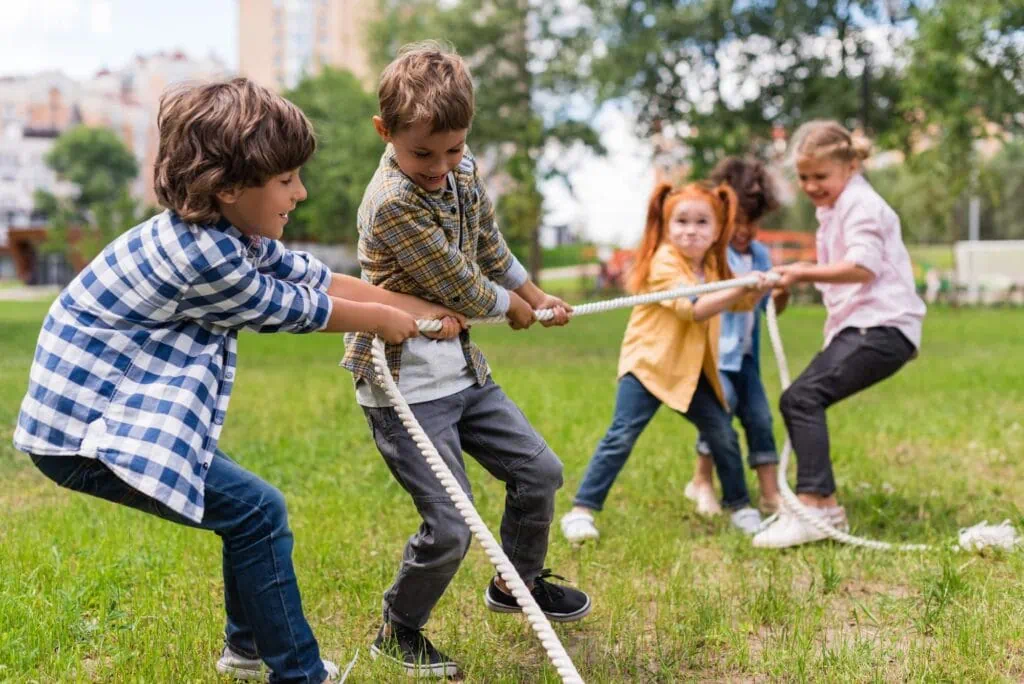 Edmonton thrives with a range of recreational and entertainment options. Here's what you can expect:
Outdoor Activities
Edmonton's natural environment offers plenty of opportunities for outdoor adventures.
From river valley hiking and biking trails to snow sports in the cold winters, there's always something to do in Edmonton's great outdoors.
The city's parks, including the famous Fort Edmonton Park and the expansive Central Park, are perfect spots for picnics, bird watching, or enjoying the scenery.
Sports
Edmonton is a city that loves its sports. Whether you're a fan of hockey, football, or baseball, there's a team to cheer on.
The city is home to the Edmonton Oilers (NHL) and the Edmonton Eskimos (CFL). There are also plenty of opportunities to participate, with community leagues and sports facilities available for all ages and skill levels.
Shopping and Dining
Shopping enthusiasts are in for a treat in Edmonton. The West Edmonton Mall offers a wide range of retail outlets, restaurants, and entertainment facilities.
Edmonton's food scene is impressive. It has everything from local farmer's markets to globally-inspired restaurants.
Arts and Culture
Known as 'Canada's Festival City,' Edmonton hosts a variety of cultural and art events throughout the year. The Fringe Theatre Festival, Folk Music Festival, and the Art Walk are just a few examples.
The city is also home to several art galleries and museums, including the Art Gallery of Alberta and the Royal Alberta Museum.
Nightlife
Edmonton's nightlife is vibrant, offering something for everyone.
From live music venues and dance clubs in the downtown core to cozy pubs and lounges in Old Strathcona, the city comes alive when the sun goes down.
Transportation in Edmonton
Getting from one place to another in Edmonton is easy, thanks to the city's excellent transportation system.
Public transportation: Edmonton's buses and Light Rail Transit (LRT) system, managed by Edmonton Transit Service (ETS), offer an affordable way to move around the city. The LRT is especially convenient for quick trips to key areas like downtown Edmonton and the University of Alberta.
Driving: Driving in Edmonton is straightforward. The city has an extensive network of roads connecting different parts of the city. Important highways, such as the Queen Elizabeth II Highway and Yellowhead Trail, offer easy routes to cities like Calgary and British Columbia.
Biking: For those who prefer pedalling, Edmonton's growing bike lanes and trails offer a healthy and eco-friendly way to travel. The city is dedicated to enhancing these facilities, making it even more bike-friendly.
Air travel: When it's time to fly, Edmonton International Airport is the go-to hub for flights within Canada, the United States, and other international destinations. It's located just south of the city and is easily accessible by car or public transit.
Safety in Edmonton
Safety is an important consideration when choosing a new place to live. Let's talk about what it's like in Edmonton.
General Safety
Edmonton, like any major city, has areas that are safer than others. Overall, the city is relatively safe, with most residents reporting that they feel secure in their neighbourhoods.
The city has been making continuous efforts to improve safety. This includes implementing community policing and neighbourhood watch programs.
Crime Rates
While Edmonton does experience crime—like any city—the nature of these crimes is usually non-violent. Violent crimes do occur, but they're not the norm.
Edmonton's police force works to prevent crime and keep the city safe. Remember, as with any place, staying aware of your surroundings and taking basic precautions can help ensure your safety.
Emergency Services
Edmonton's emergency services are robust and responsive. The Edmonton Police Service, Edmonton Fire Rescue Services, and Emergency Medical Services are all well-equipped to handle emergencies.
These services are supported by state-of-the-art facilities and a commitment to maintaining public safety.
Weather in Edmonton
If there's one thing you should be prepared for in Edmonton, it's the weather. Here's what you can expect:
Cold Winters
Edmonton is known for its cold winters. Temperatures often drop below freezing, and snowfall is a common sight from October to April.
But don't worry, Edmontonians have learned to embrace the chill.
There's even a variety of winter activities to enjoy. Plus, the sight of Edmonton blanketed in snow is truly beautiful.
Warm Summers
Summers in Edmonton can be surprisingly warm, with temperatures reaching above 20°C.
It's a great time to explore the city's outdoor spaces or to participate in one of the many festivals that Edmonton hosts during the warmer months.
Changing Seasons
One of the joys of living in Edmonton is experiencing the change of seasons. Spring brings a fresh burst of greenery and blooming flowers, while fall showcases a stunning display of changing leaves.
Is Edmonton for You?
Deciding where to call home is a decision that impacts many aspects of your life. In this conclusion, we'll touch on some final considerations to keep in mind when deciding if Edmonton is the right fit for you.
Factors to Consider
When weighing up if Edmonton is the right place for you, it's important to consider several key factors:
Lifestyle: Think about the lifestyle you want. Do you crave a city where outdoor activities are right at your doorstep? Are you interested in arts, culture, and festivals? If so, Edmonton may be just the place for you.
Cost of living: Consider your financial situation. Can you afford the average cost of living in Edmonton? Don't forget to factor in things like rent prices, food, transportation, and healthcare.
Job opportunities: Take a look at Edmonton's job market. Does it offer opportunities in your field?
Weather: Lastly, don't underestimate the impact of weather. Can you handle Edmonton's cold winters?
Making the Decision to Move
Making the decision to move is never easy. It requires careful consideration and planning.
Remember, the decision to move should be based on your personal situation and needs.
While Edmonton has much to offer, it may not be the right fit for everyone. Conversely, you might find that it's just the place you've been looking for.
In the end, whether Edmonton is the right place for you is a question only you can answer. I hope that this guide has helped provide a clearer picture of what living in Edmonton could look like.
Ready to Make the Move? Let Edmonton's Favourite Realtor Help
If this guide has sparked an interest in Edmonton, I, Amrit Hunjan—one of Edmonton's most loved realtors—would be thrilled to guide you further on this journey.
I have an extensive track record of successfully matching people like you with their perfect Edmonton home. My satisfied clients' testimonials reflect the hard work and dedication I put into every real estate transaction.
Contact me today, and let me help you decide if Edmonton could be the place you've been dreaming of calling home.